Brady: Inflation is Still Big – It's No Time for the Fed to Go Wobbly
As we head into a recession, this is not the time for the Federal Reserve to further delay taking action to bring down raging inflation, Ways and Means Republican Leader Rep. Kevin Brady (R-TX) said on CNBC's Squawk Box.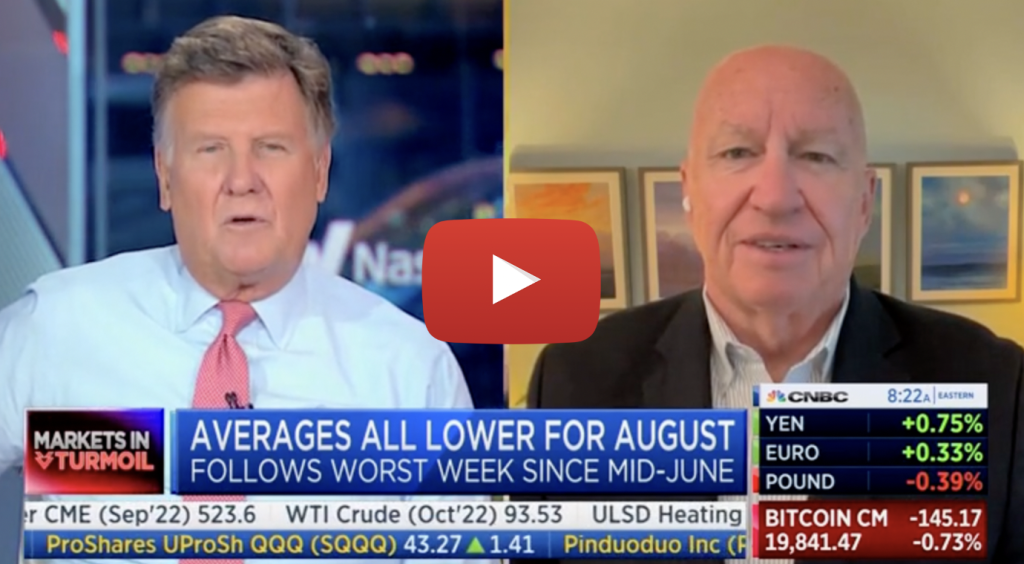 CLICK HERE to watch.
The Fed delayed taking action for too long and led the economy into a recession.
"Look, this is no time for the Fed to go wobbly. Inflation is still big. Core inflation is far above what it needs to be, wholesale prices are still near double digits. Expectation of inflation is still very high. I don't think a month or so of some deflation, or at least declining inflation, is enough to change course. 

"People are frightened by inflation. It's an overhang on the economy. Unless you take those concrete actions, if we're not already in recession, we certainly will be."
READ: Brady: Recession Driving Prices Down amidst Shrinking Family Paychecks, Biden Student Loan Amnesty and 'Climate Bill' Will Make It Worse
With inflation still high, the Fed needs to take concrete action now to bring down prices.
"How they act here in the next month or two is going to be really important. If the market frightens them off, that's a problem. I was pleasantly surprised that the Chairman is taking a stronger approach here because, again, it was delayed too long, we're in this pickle right now. 

"It's important for them to fight their way through this over the next several months."
President Biden's worker shortage continues to hammer small businesses and drive inflation.
"This worker shortage is still a major issue. That's why we see conflicting jobs numbers versus inflation and economic growth, which is shrinking. There's still a lot of people eager to hire workers, we just don't have the people we need. 

"The Fed can continue this role and hiring may continue strong just because there is still such a need for workers up and down the assembly line. It's one of the drivers of inflation, and they've got to address it."
Instead of sitting on the sidelines, Congress and President Biden should help offset the pain from inflation.
"Three things. One, stop feeding inflation. Both the student loan forgiveness and this climate bill will either feed inflation or keep it high. 

"Secondly, you've got to focus on workers. Of the $4 trillion that the President has approved over and above the budget, I don't think there's a dime yet to actually reconnect workers to that workforce in any meaningful way. 

"Thirdly, in this last climate bill there's about $350 billion of taxes on Made-in-America manufacturing and small businesses. Although that one is set off for a few years, I would go the opposite direction. 

"I would lock in expensing so that businesses can write off new equipment and technology they need, I would make sure our research and development credit is full, and I would make some changes on the tax side that actually help on the supply side of things."
READ: Nonpartisan JCT Shows Made-in-America Manufacturers Hit Even Harder By Manchin-Biden
President Biden's student loan giveaway will be paid for at the expense of lower- and middle- income earners.
"I don't think it passes muster, but I worry the money will be substantially out the door. I don't know how any President gets a half a trillion dollars just by signing his signature on an executive order. That makes no sense at all. 

"The Heroes Act they're using from 9/11 – relief for those who were at war and the National Guard – just doesn't seem anywhere close to what we have today."
READ: Analysis: Biden's Student Loan Giveaway Would Benefit Highest Earners Most
Democrats' CHIPS paved the way for higher taxes and worse inflation.
"I was disappointed in the CHIPS act. It unfortunately did open the door to those tax hikes which I strongly opposed. I also don't believe the chips industry in America, which is the world leader in sales, and growing, one of our top exports, I don't think those subsidies were warranted."
READ: One Pager: CHIPS Subsidy Plan Fails to Address Broader Challenge of Competition with China