Ending the Made in America Tax
Under America's current broken tax code, foreign products have an advantage over American-made products. In June of 2016, House Republicans unveiled our Tax Reform Blueprint to level the global playing field, get our economy moving again, and simplify our tax code. Our Blueprint ends the "Made in America" tax — setting our manufacturers up for success around the world.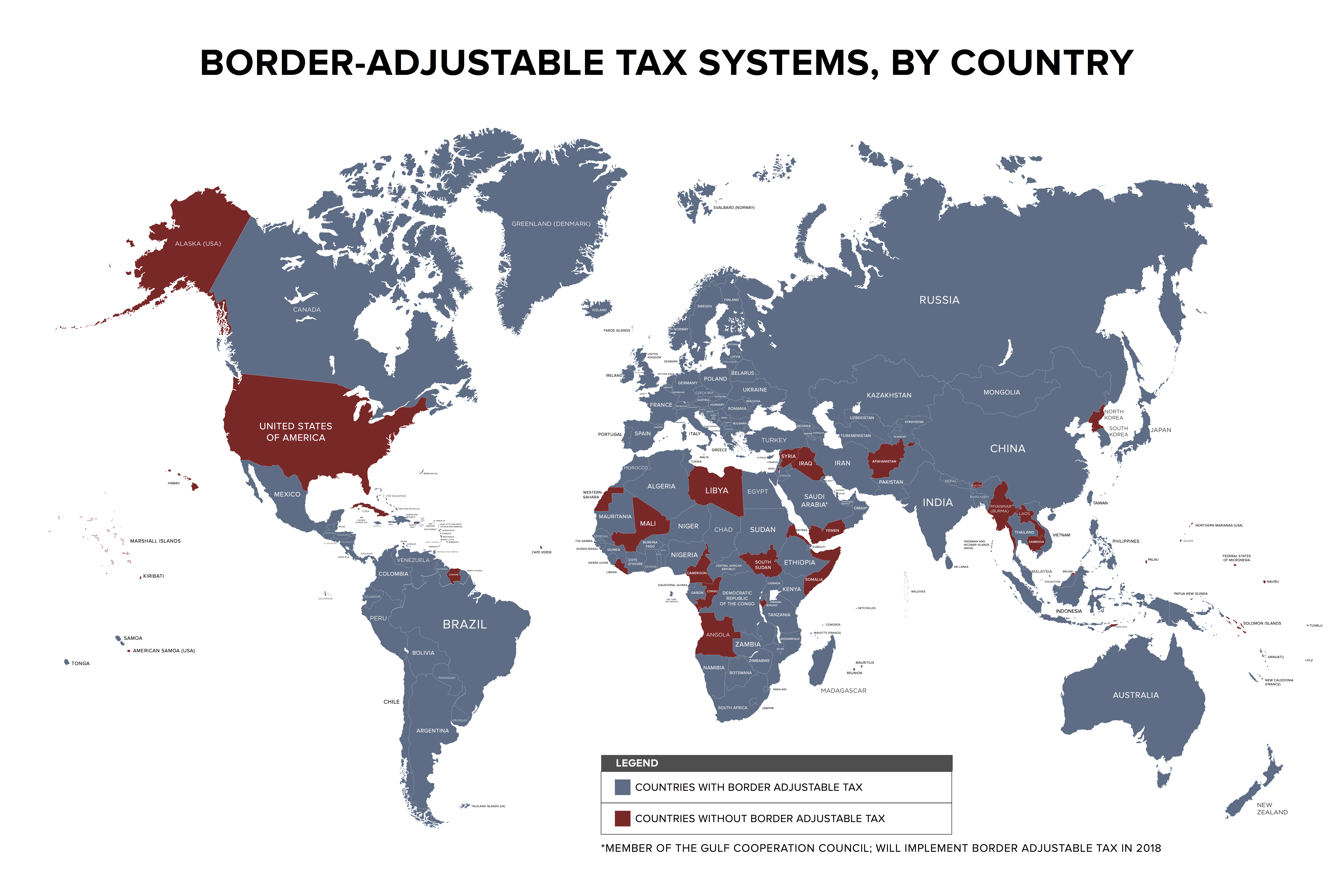 As this map shows, we are one of very few countries worldwide that still taxes the sale of our own exports.
CLICK HERE to expand the map.