Biden Framework: $1.2 trillion of Taxes on Businesses and Handouts to Wealthy Companies
Addressing Democrats' last-ditch effort to pass massive tax increases on businesses and the middle class on CNBC's Squawk Box today, top Republican on the Ways and Means Committee Rep. Kevin Brady (R-TX) said:
"They're going to use those dollars to offer about a half a trillion dollars in green pork. They'll be giving away much of that, by the way, to the wealthy, and to the biggest corporations."
"There's no question labor mugged the Treasury in this tax proposal. You see a number of these giveaways to labor unions, and that is one of them… All of us who don't aren't joining a union will subsidize the dues of those who don't."

"The biggest question is: If an auto company or an individual wants to buy or build an electric vehicle, should you send them $12,500 of your taxes to do that? Should we send these automakers tens of billions of dollars because they decided to build electric vehicles? I think the answer is no."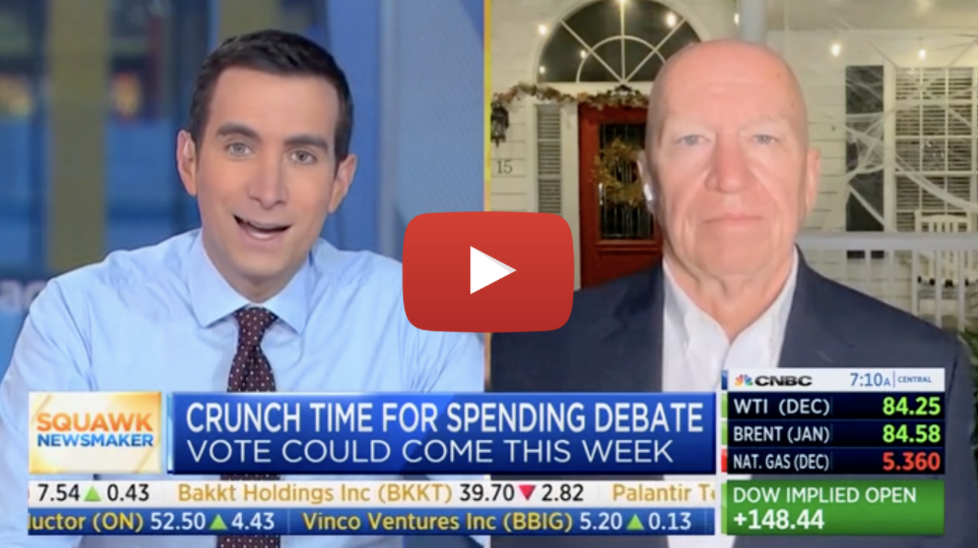 CLICK HERE to watch the full interview.
KEY TAKEAWAYS:
Democrats' tax increases hit Main Street businesses and middle-class families' pocketbooks to

offset the subsidies that they offer to the wealthy

.

While Main Street businesses will be hit with tax increases, Democrats are giving away

$550 billion in green welfare subsidies

for the wealthy and the world's biggest corporations.

A family earning $800,000 in income in 2022 could see a tax cut of up to

$118,000

thanks to Democrats' Green New Deal subsidies and SALT tax shelters. 
READ: Fact Check: Dems Subsidize Millionaires, Attack Main Street & Ordinary Americans