Brady: Dems Want $3.5 Trillion Expansion of the Welfare State
WASHINGTON, D.C. – Top Republican on the House Ways and Means Committee Rep. Kevin Brady (R-TX) today joined Bloomberg Business to warn that while Republicans want an infrastructure bill, they won't support a $3.5 trillion expansion of the welfare state.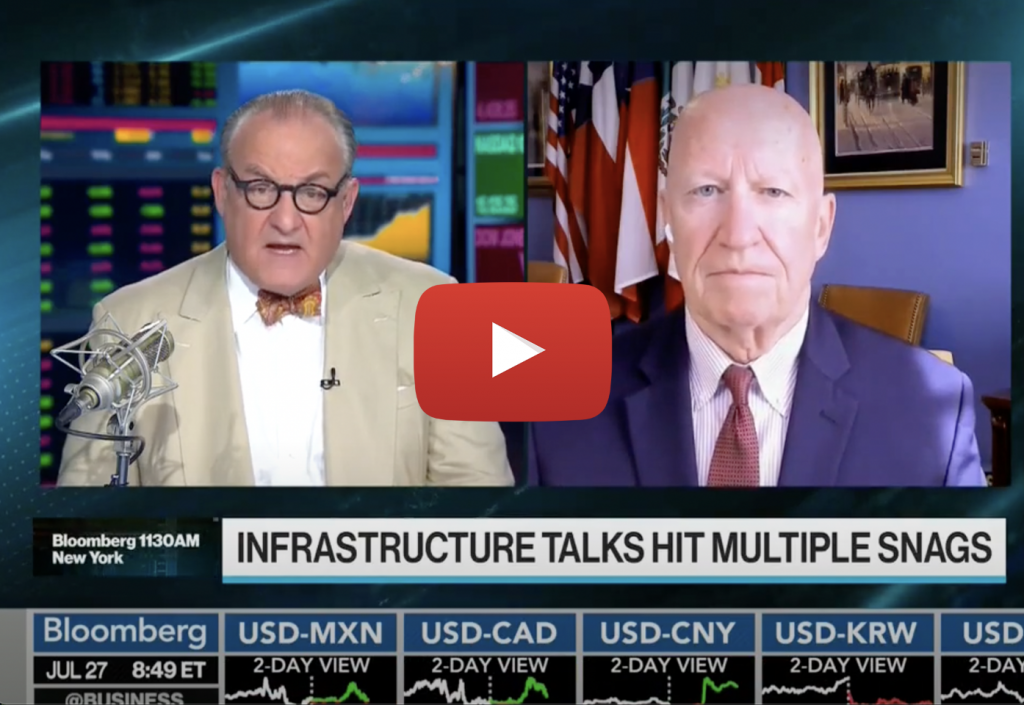 CLICK HERE to watch the full interview.
KEY QUOTE:
Rep. Brady said:
"We're all hopeful they can find common ground here.

"I'm less optimistic about the votes for it, because clearly Speaker Pelosi and Leader Schumer want this to be the pilot chute that pulls along that three-and-a-half trillion-dollar massive expansion of the welfare state. There won't be Republican support for that.

"If they were truly separated, there'd be strong support for infrastructure. We ought to get it done."
KEY TAKEAWAYS:
As President Biden and Democrats try to push through another multi-trillion dollar spending bill, Americans have already received unprecedented government relief from Congress.
READ: At 6 Months, Biden Fails His Economic Report Card
With Bidenflation on the rise, American families are falling behind.
READ: Bidenflation Won't Stop Democrats' Runaway Spending
Despite all the advantages of trillions of COVID stimulus, reopening communities, and lifesaving vaccines economic, growth is slowing down.
CBO projections show economic growth is about 30 percent slower after the sugar-high from Biden's endless government spending.
President Biden created 1.4 million jobs fewer in the first six months of 2021 than President Trump did in the last six months of 2020.
WATCH: Brady: How Biden Failed His Six-Month Economic Report Card