Brady Discusses the Path Forward on Pro-Growth Tax Reform on Fox News with Bill Hemmer
On Friday, October 20th, House Ways and Means Committee Chairman Kevin Brady (R-TX) joined Bill Hemmer on Fox News' "America's Newsroom" to discuss the timeline for pro-growth tax reform going forward now that the Senate has passed a budget.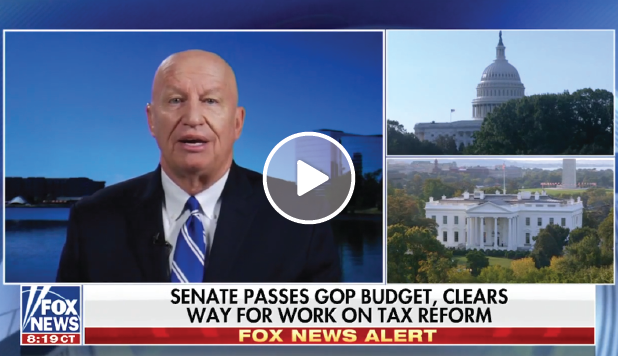 CLICK HERE or the image above to watch the full interview.
On next steps for tax reform:
"It all pivots off the budget. When that is signed, sealed, and delivered we'll announce both the date for the tax reform plan and the Ways and Means Committee markup as well. So the answer is: very soon.
"And this keeps us on the timetable to get this to the President's desk by the end of the year. We know that's an ambitious timetable. We think, look, America is falling behind. People are sick of this tax code, it's time to move."