Brady: It's A Painful Time for American Families in Biden's Cruel Economy
26 million Americans have had their savings wiped out because of Biden-Flation over the last year
With the average family spending $5,500 more this year just to buy the same things they did last year, most Americans have learned that the economy under President Biden is very cruel, said Republican Leader on the Ways and Means Committee Rep. Kevin Brady (R-TX) on "Fox Across America" and "The Guy Benson Show" on Fox News Radio.
CLICK HERE to listen.
American families are taking a massive paycut due to President Biden's economic failures:
"An average family is going to spend $5,500 more this year just to buy the same things they did last year. That is a huge pay cut. We've got new reports that show 26 million Americans have wiped out their savings by trying to keep up with these prices."

"A lot of people are beginning to skip meals, eliminate meat, and use their credit cards for the daily essentials. One thing I found shocking: One out of four Americans are now forced to delay their retirement because they can't make ends meet under Joe Biden's economy."
President Biden's bungling of the economy has been terrible for women:
"Working women haven't had it this bad in decades. They're seeing a dangerous baby formula shortage, rising crime, rising prices, and if you're a woman-owned business, you're facing both a worker shortage and double digit inflation on the things you buy."

"The President can blame anyone he wants and go to Ohio 100 times to boast about the economy, but for real people trying to live their lives, it is a painful, painful time."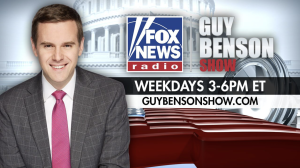 CLICK HERE to listen.
American families are paying a steep price for White House incompetence:
"[Under President Trump] paychecks were rising at record levels, especially for people of color, for women, the disabled, and they were going up twice as fast as inflation. So, you weren't getting a pay cut every month – you were getting a raise every month, and Joe Biden turned that around on a dime."

"In the Senate, Democrats have sort of a secret plan to make inflation worse: They're still looking at a trillion-dollar Build Back Better plan that will fuel inflation."