Brady on Squawk Box Discussing Reopening Economy, Return-to-Work Bonus
House Ways and Means Republican Leader Kevin Brady (R-TX) joined CNBC's "Squawk Box" to talk about last week's encouraging jobs report, how we can continue to support local businesses, and helping workers return to work safely.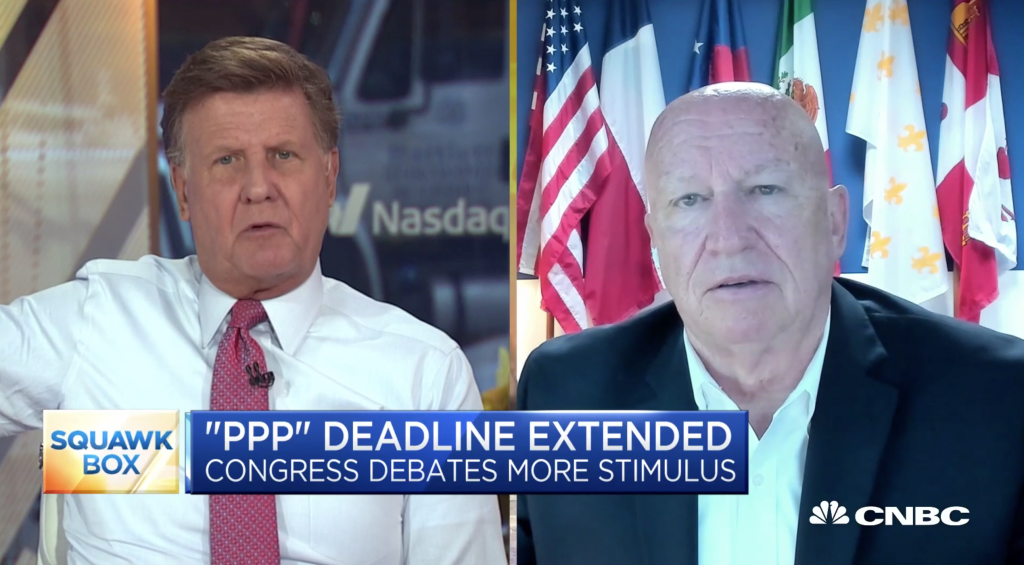 Key excerpts:
"We are fortunate that the reopening states have some of the lowest COVID fatalities per person. Of the top ten states, the safest rates are in Texas, California, Florida, Georgia and Arizona. The deadliest COVID rates are in the lockdown states; New York, Massachusetts, Illinois, Pennsylvania. So, locking down the economy won't address this."
"I talked to a business the other day that was grateful to receive a PPP loan, but not a single worker turned to that local restaurant. We're seeing that all over. Keeping the state unemployment benefits in place, many of them have extended that into next year. But, the generous federal supplement needs to be redesigned completely so there's an incentive to reconnect workers."
"Ways and Means Republicans and also introducing a credit to help businesses create and reconfigure their workplaces so that they're safe and healthy. And we also see a package here in the next few weeks from Ways and Means Republicans that focus on restoring a healthy economy including new incentives to bring back innovation and medical supplies to the United States."
"We don't think spending just for the sake of it will get the job done. But some smart policies absolutely can help us recover."
CLICK HERE to watch the full interview.
Want to read more on the fight against Coronavirus? Read our Coronavirus Bulletin here which contains our extensive FAQ about recent federal actions. 
Was this message forwarded to you? CLICK HERE to subscribe to our emails.