Brady: President Biden's Tax-and-Spend Plan Puts American Families and Businesses Last
WASHINGTON, D.C. – Top Republican on the Ways and Means Committee Rep. Kevin Brady (R-TX) today joined CNBC's Squawk Box to discuss how Democrats' reckless, multi-trillion-dollar spending spree will land on American families and Main Street businesses in higher taxes, slashed wages, and jobs sent overseas.
When asked how higher taxes will hurt American workers and cool down our recovery, Rep. Brady said:
"I have no doubt we will see a second wave of U.S. jobs, investment, and research overseas. Secondly, yes, it drives up taxes on almost all Americans in a significant way. 

 

"No President has ever raised taxes like this as a country tries to work their way out of an economic crisis."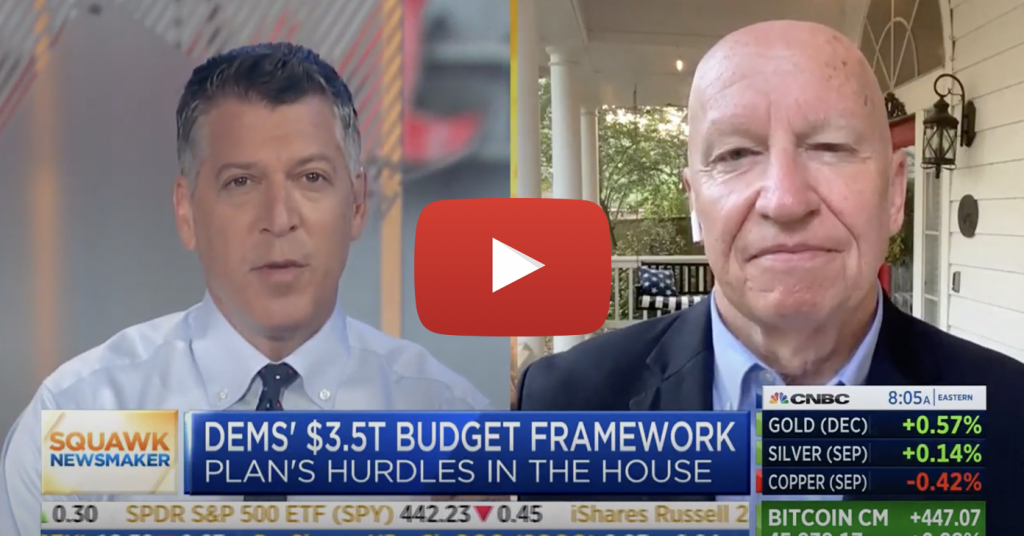 CLICK HERE to watch the interview.
Democrats' runaway spending is driving up inflation and costing working families more every day.
For seven consecutive months, working Americans' paychecks have not been able to keep up with skyrocketing prices.
Democrats' $4.5 trillion tax and spend agenda will fuel higher inflation. 
Coming out of a pandemic, the last thing Americans need are Democrats' tax hikes on Main Street and family businesses.