Brady Speaks in Support of H.R. 6 on House Floor
Washington, D.C. — Today, House Ways and Means Chairman Kevin Brady (R-TX) delivered the following remarks in support of H.R. 6, the SUPPORT for Patients and Communities Act, on the House floor.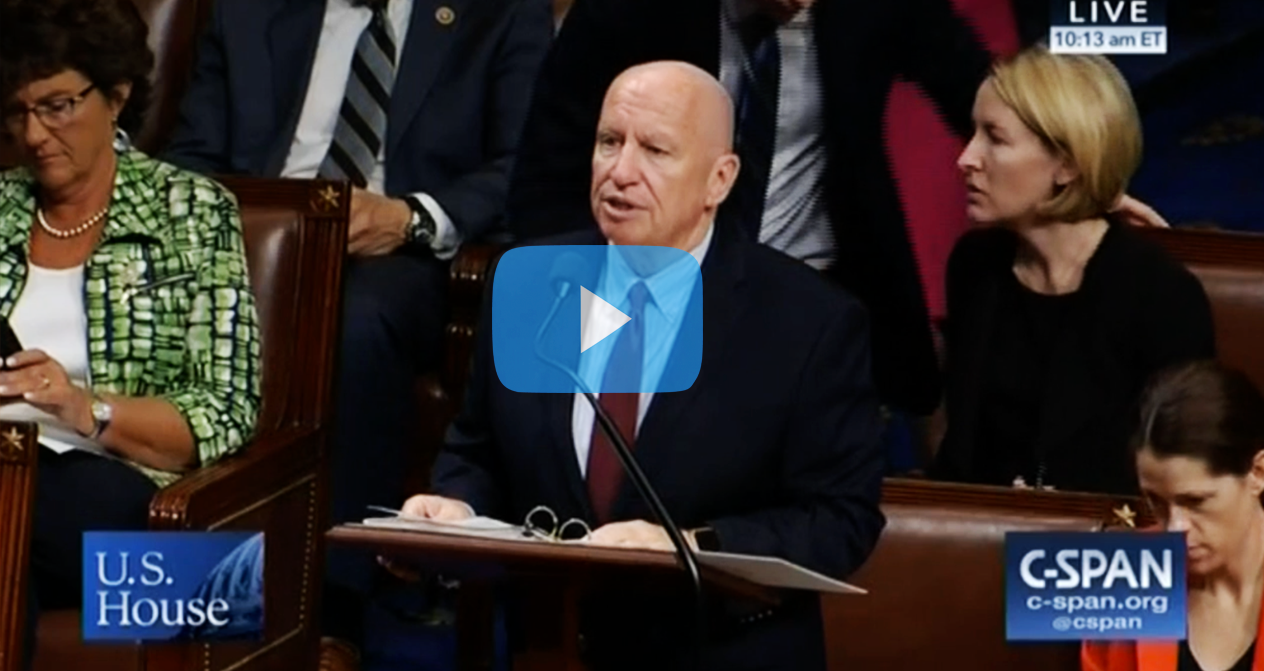 CLICK HERE or the image above to watch the speech.
Remarks as prepared for delivery:
"The opioid crisis has impacted every community in America and robbed countless individuals of their full potential. 
"A recent poll found that 42 percent of Americans in their twenties and thirties personally know someone who has dealt with opioid addiction. This is a staggering number – and it shows that this crisis touches a huge part of our society. 
"All too often we hear stories of loved ones exposed to opioids – and then quickly addicted – from routine surgeries that may not have required opioid treatment in the first place – but this can be prevented.
"That's why I rise today in support of H.R. 6, known as the SUPPORT for Patients and Communities Act. 
"This bill, which incorporates legislation recently approved by the Ways and Means Committee, will address this crisis by putting in place many common-sense measures to reduce the unnecessary prescription of opioids and to also help those who've become addicted.
"One important policy within H.R. 6, which has been championed by Congressman Peter Roskam, will prevent abuse by making sure folks are not able to game the system by visiting multiple doctors' offices in order to receive an opioid.
"H.R. 6 ensures patients have selected prescribers and pharmacies who will be able to best address their needs. This is known as the Part D "Lock-In." 
"Another important measure expands access to more forms of holistic treatments for addiction through the use of Medication Assisted Treatment. Americans who are struggling with addiction must be able to find treatment that works for them.
"While we still have a long way to go to solve this crisis, this legislation, which is made up of many Republican proposals, takes meaningful strides to help millions of Americans recapture their lost hopes and dreams
"I'd like to thank Representatives Bishop, Reichert, Curbelo, Roskam, Paulsen, and Walorksi for their leadership on this issue.
"And thank you to all our Committee members for the hard work on this important legislation, I look forward to working with the Senate to ensure we send this important legislation to the President's desk."