Brady Statement Following Meeting With Vice Premier Liu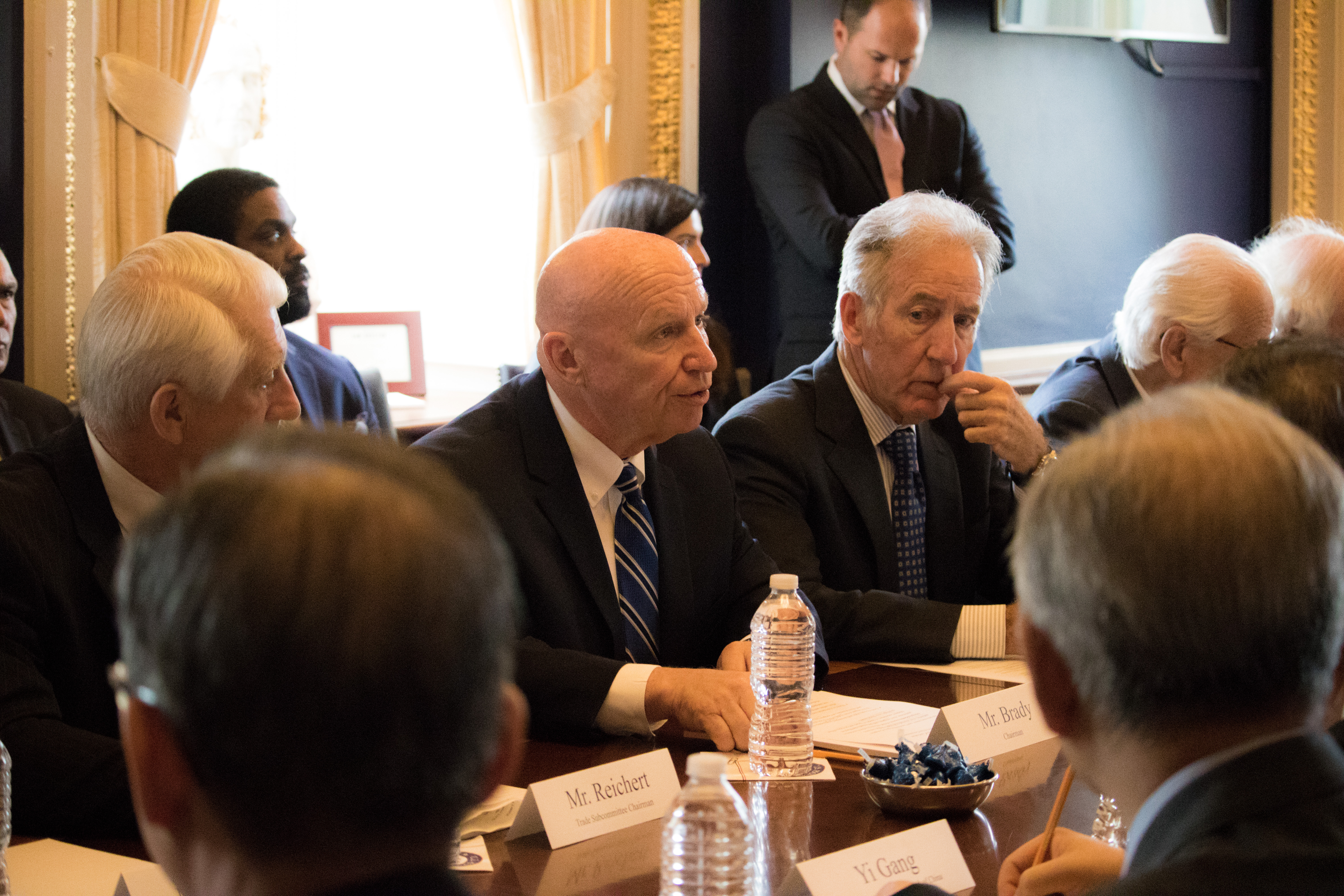 WASHINGTON, D.C. — House Ways and Means Committee Chairman Kevin Brady (R-TX) issued the following statement after meeting with Chinese Vice Premier Liu He and his delegation:
"It's absolutely vital that we get our trading practices with China right—and that starts with China reversing its unfair trading practices. Today, we had a productive meeting in which our members urged Vice Premier Liu and his delegation to work with the Administration and Congress to reduce trade barriers, increase intellectual property rights protection, and create a level playing field for American companies and workers. I thank the Vice Premier for coming to Washington and hope we can continue this dialogue."
Note: The other Ways and Means Committee members in attendance were Ranking Member Richard Neal (D-MA), Trade Subcommittee Chairman Dave Reichert (R-WA), Rep. Erik Paulsen (R-MN), Rep. Tom Reed (R-NY),Trade Subcommittee Ranking Member Bill Pascrell (D-NJ), Rep. Sander Levin (D-MI), and Rep. Brian Higgins (D-NY).