Brady: We Will See a Financial Crisis If We Keep Biden's Emergency Spending
Discusses Democrats' endless spending, expanded unemployment benefits, need for Biden to pursue new trade agreements
Top Republican on the Ways and Means Committee Rep. Kevin Brady (R-TX) today joined Yahoo Finance to discuss Democrats' endless emergency spending, expanded unemployment benefits that are keeping Americans on the sidelines, and the need for President Biden to pursue new trade agreements that put America first.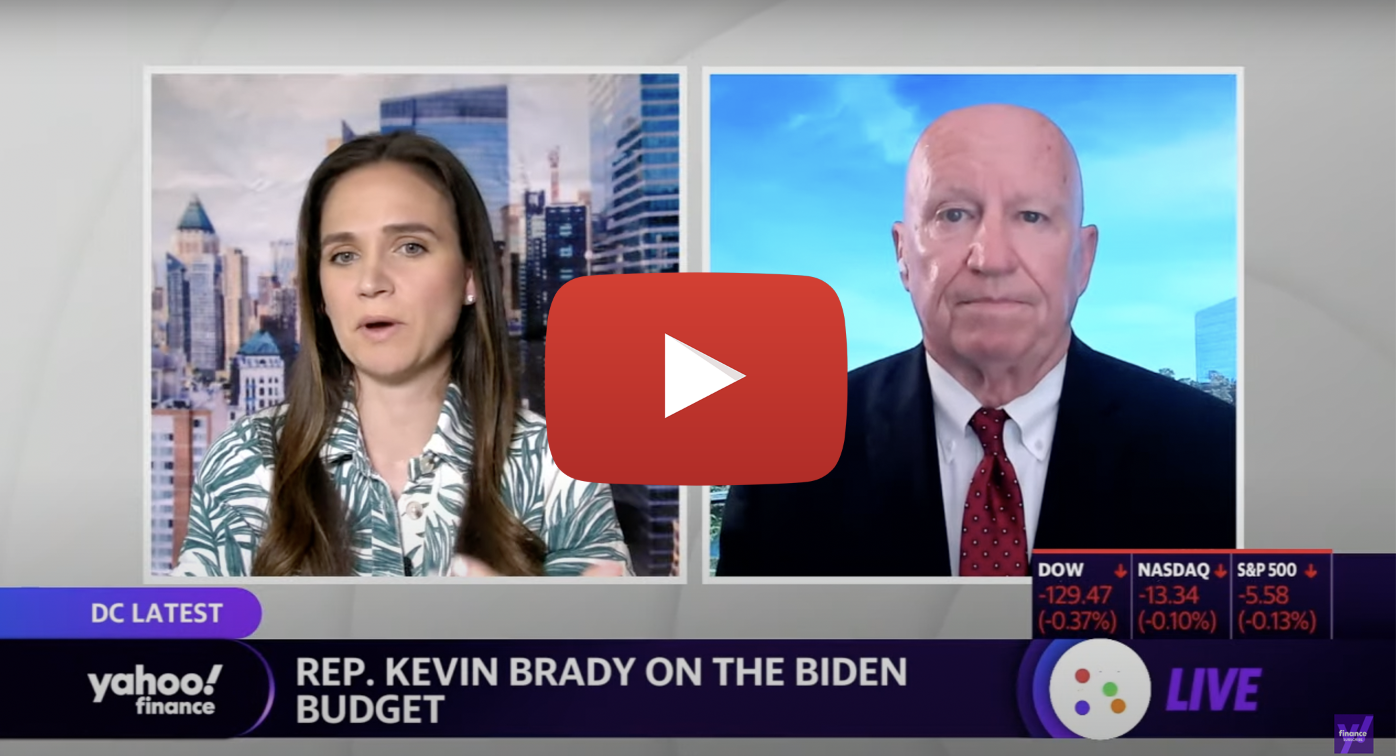 CLICK HERE to watch the full conversation.
ON BIDEN'S ENDLESS EMERGENCY SPENDING:
Rep. Brady: "Here is where I would start. One – focus on the economy. What we saw with the Tax Cuts and Jobs Act, after that was put in place, we had two of the largest revenue years in history, mainly because we were getting people back to work and their wages were going up. Growth really matters over time.
"Secondly, you've got to take all of this emergency spending and take it out of the regular budget. If you leave it in there, we will see a financial crisis at some point in the future."
READ: Biden Budget Blunder Lays Groundwork for Obama-Era Bust
ON PAYING PEOPLE MORE TO STAY HOME:
Rep. Brady: "There are a lot of good people there out in America, but they can do math. They're getting getting paid more or sometimes as much to stay home, and so they're riding those benefits out."
WATCH: To Help American Families, It's Time to Stop Democrats' Endless Emergency Spending
ON THE NEED FOR PRESIDENT BIDEN TO PURSUE NEW TRADE AGREEMENTS:
Rep. Brady said, "I want the President to say America is going to lead on trade…It's not enough to buy American. We've got to sell American and tear down those barriers around the world."
READ: Explainer: President Biden's Global Tax Hike is Not a Victory for America, but a Surrender