Brady: Who In Their Right Mind Raises Taxes as You Enter a Recession?
Democrats have confirmed that the CHIPS bill is a green light for higher taxes, corporate welfare, and even worse inflation in the future, Ways and Means Republican Leader Rep. Kevin Brady (R-TX) said, delivering remarks on the House floor.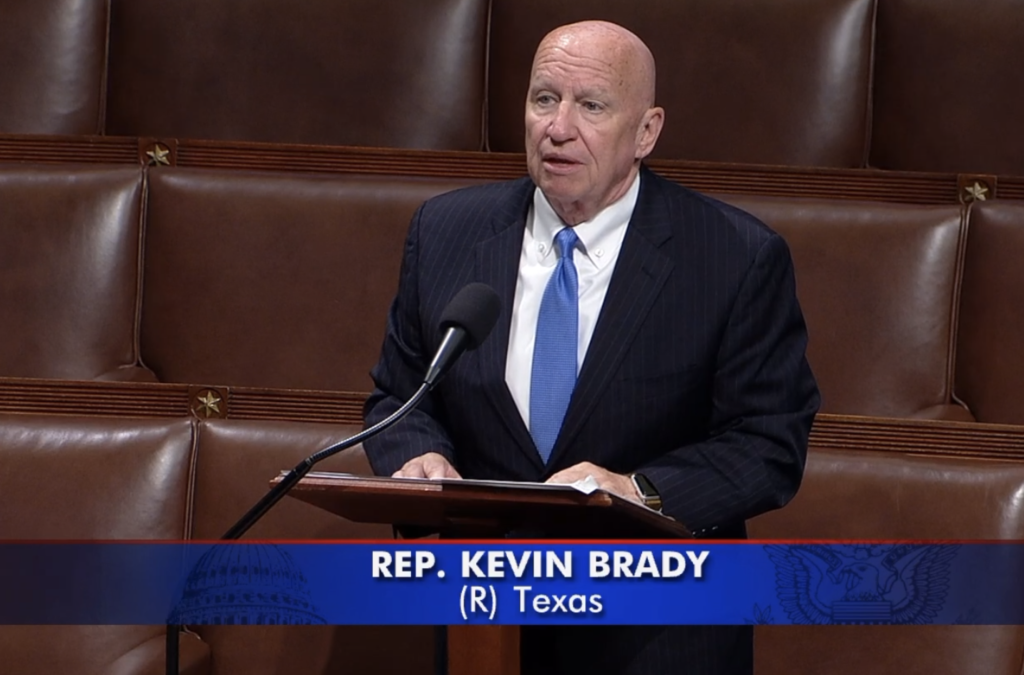 CLICK HERE to watch.
Rep. Brady's full remarks as prepared for delivery appear below.
Thank you, Ranking Member Lukas.

 

It's official. We are in a recession. Joe Biden's economy is a cruel economy. Americans are finding this out more and more each day.

 

This morning's economic report shows negative economic growth. Inflation is crushing our families, our small businesses, and our entire economy.

 

And now Democrats have confirmed that CHIPS is a green light for higher taxes, corporate welfare, and even worse inflation in the future.

They are insisting on hundreds of billions of tax increases on companies that build and make in America. They are insisting on unleashing 80,000 new IRS agents on American families, farmers, and small businesses.

Who in their right mind raises taxes as you are entering a recession?

Now, even sponsors of the CHIPS bill in the Senate are urging a "no" vote.

Good people can disagree on the contents of the semiconductor issues. 

My view is that the original bill misses the mark on national security and provides tax subsidies that aren't warranted.

China is targeting ten of our American technologies and industries, including robotics, biotech, artificial intelligence, on and on. 

It's a mistake, and a missed opportunity, to subsidize and help one, while ceding nine of our industries to China. 

I believe our approach should be to lift all of our industries so they can compete and win against China.

I also believe we have the strongest semiconductor industry on this planet. No one sells and ships more around the world than we do. We sell nearly half of all the chips. The sales of chips in America, the market in the world – we sell nearly half of it. Our production has been growing for 20 years. 

It is one of our biggest exports and we have reliable supply chains because almost half of our chips for America are made here in America. 

I think there's a smarter way to tackle this issue. I am, like others, stunned by the turn-around, the deceit amongst Senate Democrats on taxes, and tying it, unfortunately, to this bill.