Closing the "Jobs Gap" in America
It's a great time to find a job in America.  With the help of the Tax Cuts and Jobs Act, our economy is finally firing on all cylinders.
Since Republicans overhauled our broken tax code last December, 1.8 million jobs have been created. Small businesses and manufacturers are more optimistic than they've ever been. This has led to more job openings than job seekers in America – which means more opportunities for both those without work and those looking to move up in the workplace.
To continue the strong economic growth we've seen this year, we need to support everyone who can work to work. House Republicans are committed to meaningful reforms of government programs to help all Americans get back to work. Despite our strong labor market, there are still millions of Americans on the sidelines, languishing on programs that simply don't promote work.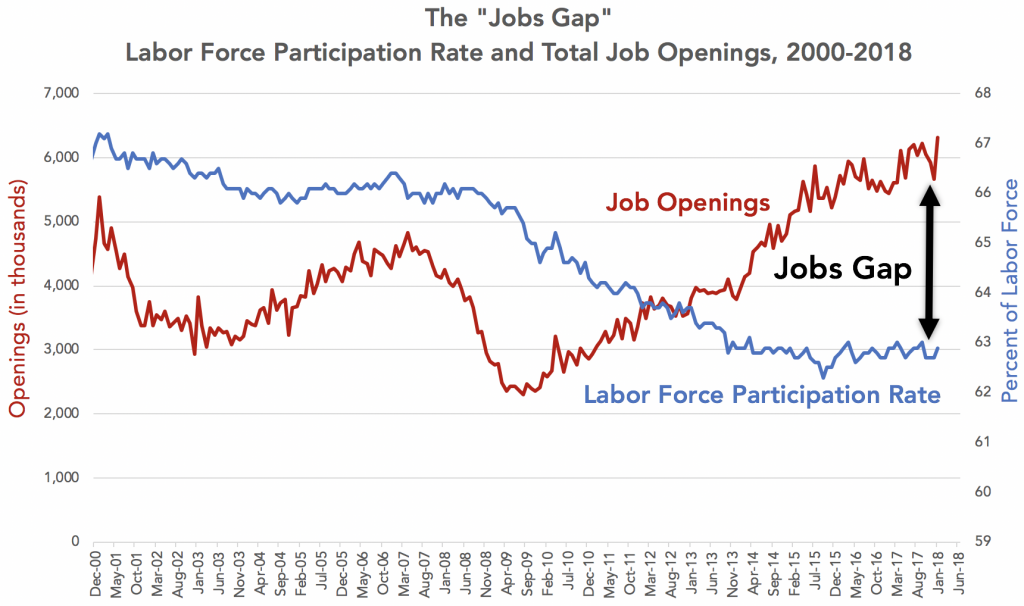 One example of the types of reforms that are needed is called the JOBS for Success Act. The JOBS for Success Act will redesign one of America's most well-known welfare programs, called Temporary Assistance for Needy Families, to ensure welfare recipients land these jobs that are now available.
House Republicans' goal is to not only close the "jobs gap" – the difference between the 6.9 million open jobs and the 6.0 million individuals currently searching for work – but to help thousands of America's poorest families find a pathway off welfare and into prosperity through work.
The jobs gap is impacting employers of all types and sizes across America. Good-paying jobs in construction, manufacturing, utilities, and technology don't require a college degree, and yet are going unfilled for lack of skilled workers.
Under the JOBS for Success Act, there are no "lost causes" or people that the government finds "too difficult" to help. The success of this program will no longer be measured by whether someone participates in work or training while collecting benefits, as it was in the past, but rather on if they get and keep a job that helps them stay off welfare and support their family.
This is America. We're not going to give up on our people. Every person deserves a chance to accomplish their hopes and dreams, to be able to grow their career and support their families. There's no time like the present for this reform. With more than six million open jobs, we need everyone's help—and we need it now.