Committee Seeks Key Administration Witness in IRS Scandal, Treasury Tells Congress 'Not Until After the Election'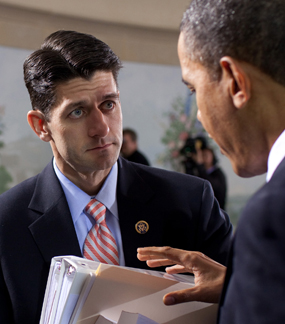 Washington, DC – Today, Ways and Means Committee Chairman Dave Camp (R-MI) wrote to Department of Treasury Secretary Jack Lew regarding the Administration's refusal to produce a key witness for interview prior to the election. The Committee is seeking to speak with Hannah Stott-Bumstead, who was the first Treasury official informed that the IRS had "lost" two years of Lois Lerner emails.
In the letter, Camp stated, "Some of the key questions remaining in the investigation into the IRS' targeting of conservatives groups are: who at the White House knew what was going on; when did they know it; and, what action did they take upon learning about it? Your office is now refusing to make available until after the election the very person that could unlock that mystery. This is completely unacceptable, especially for an Administration that once pledged to be the most open and transparent ever."
In addition to providing the Treasury counsel for an interview without delay, Camp also requested the following information:
Besides Hannah Stott-Bumstead, provide the names and titles of all Treasury employees that were informed of the Lerner email loss before Congress was informed on June 13, 2014.
Provide the names and titles of all Treasury employees that informed the White House of the Lerner email loss before June 13, 2014. Identify who at the White House was informed, the date, and the substance of any communications.
Provide the reasoning, if any, that Treasury and the White House waited over two months to inform Congressional investigators of the email loss.
###