Customs Bill on Its Way to the President's Desk
WASHINGTON, D.C. – House Ways and Means Committee Members joined Speaker Paul Ryan earlier today in sending the Trade Facilitation and Trade Enforcement Act of 2015 to the President's desk. The bipartisan, bicameral agreement, which passed out of the Senate earlier this month, will bring America's customs and border protections system into the 21st century by facilitating international trade opportunities and strengthening enforcement laws.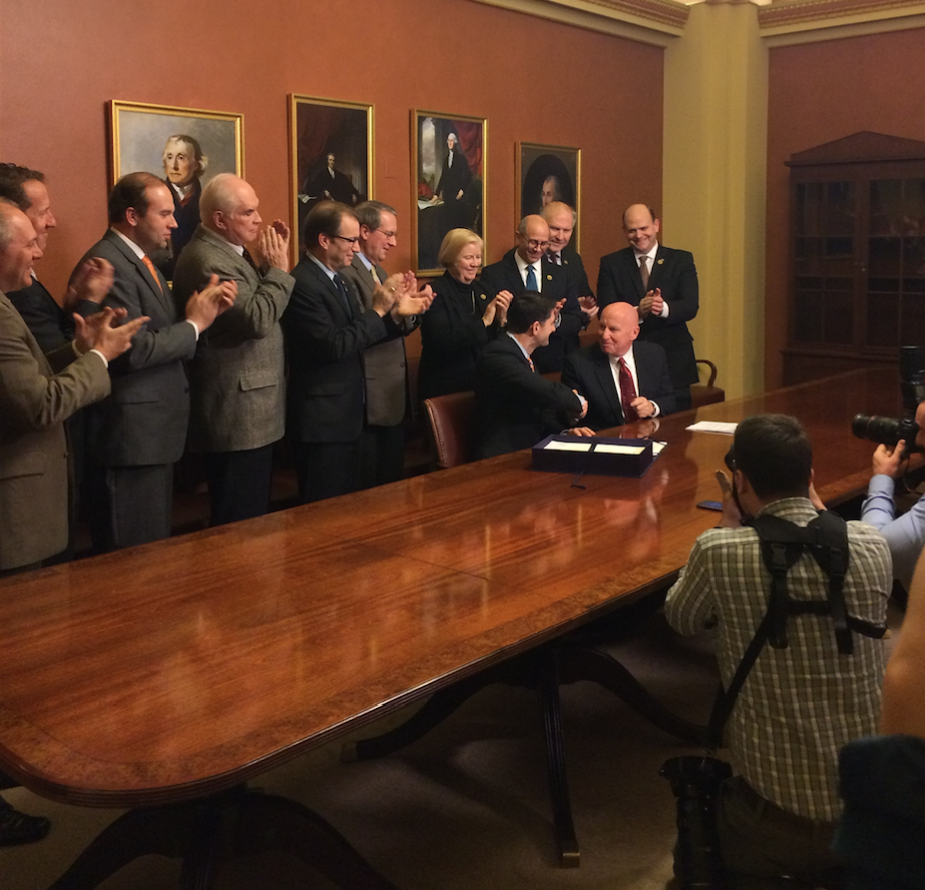 As Ways and Means Chairman Kevin Brady (R-TX) said at the ceremony,
"Because of our work, Americans will have a new law that levels the playing field for workers and job-creators. The bill streamlines American commerce to lower costs for families and businesses and muscles up enforcement laws to ensure fair trade. It also ensures future trade agreements focus on the priorities of Congress and the American people—not the priorities of the White House and Washington bureaucrats."
The President is expected to sign the Trade Facilitation and Trade Enforcement Act of 2015 on Wednesday. For more information about the legislation, click here.