Democrat Tax-and-Spend Party Leaves Americans with the Hangover
"Washington looking less like a pandemic fighter and more like college kids on extended spring break. Party now, hangover tomorrow," Ways and Means Republican Leader Kevin Brady (R-TX) said on Fox Business. Rep. Brady described Democrats' $2 trillion tax hikes and runaway spending this way: "The party is on."
In a conversation with Neil Cavuto, Rep. Brady said, "The worry, is, what about the hangover? When you're taxing businesses, making us less competitive than China, punishing investors that invest, what then? The bottom line is, I think economically, America becomes the net loser. Ultimately that catches up."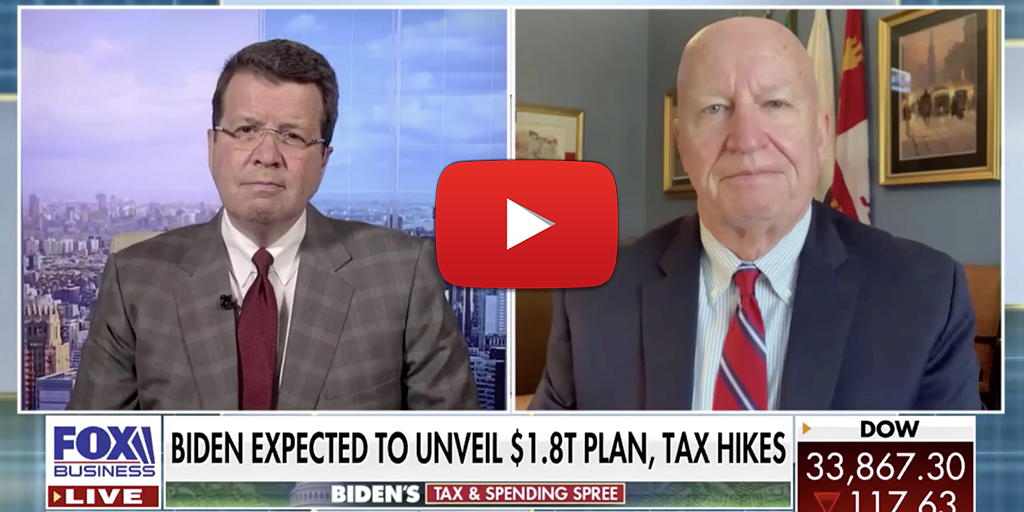 WATCH: Rep. Kevin Brady Talks Democrats' Tax Hikes Ahead of Biden's Joint Address 
KEY TAKEAWAYS: 
Democrats' "American Families Plan" should really be called the "Crushing American Families Plan."
President Biden inherited a strong economic recovery from the Trump Administration. Those gains will be reversed under his plan.
Democrats' want to tax, spend, and borrow from the next generation of Americans to fund their socialist agenda, which will cost trillions in taxpayer dollars.
By hiking taxes on capital gains, Democrats are punishing investment, tanking workers' retirement plans, slowing growth, and slashing paycheck.