More Jobs. Higher Pay. Better Growth.
TAX REFORM IS WORKING
Americans in every part of our economy, in every part of the country, have enjoyed a share of the prosperity kicked off by the pro-growth actions of President Trump and congressional Republicans. From the wages of blue-collar workers to the return of local businesses thanks to our newly competitive tax code, Americans are better off today than they were four years ago. Secretary Mnuchin's appearance before the House Committee on Ways and Means gave a definitive look at the positive gains we're seeing.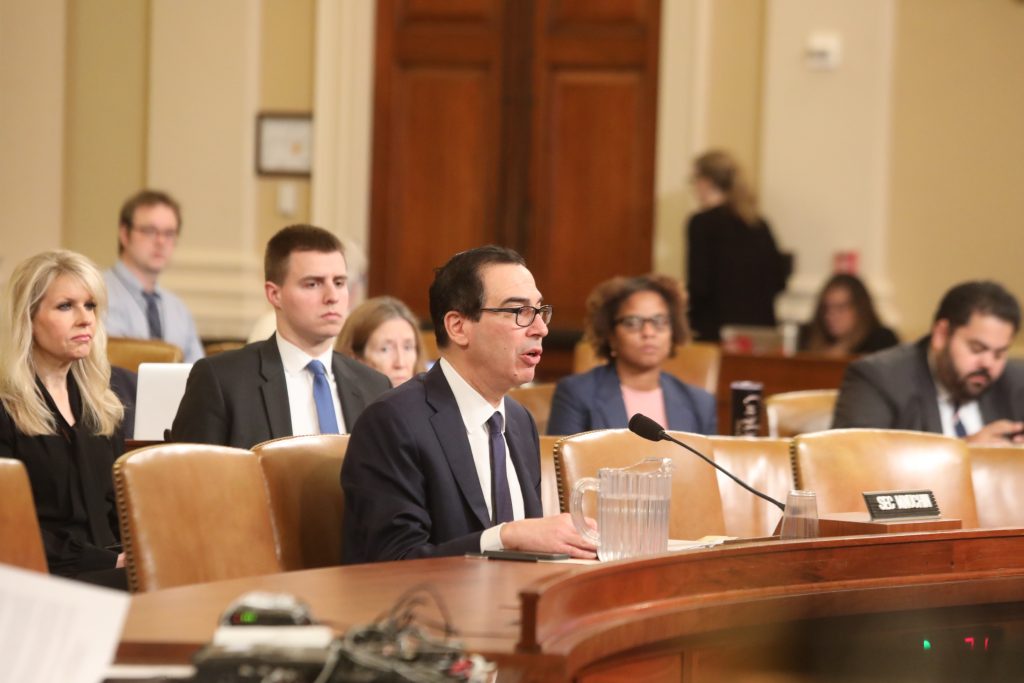 WHAT YOU NEED TO KNOW:
BEATING EXPECTATIONS
"Trump's tax reform has changed the trajectory of our economy – and the Congressional Budget Office solidified that recently, showing in their new baseline report that America's economy is growing and creating jobs while generating greater revenue. Economic growth, once again, has beaten expectations made by these nonpartisan scorekeepers two years in a row. And even if the media refuses to report it, revenues are at an all-time high and growing," said Rep. Devin Nunes (R-CA)
MIDDLE CLASS BOOM
"Unemployment is at a 50-year low. Wages consistently continue to go up. We've created 7 million new jobs, many of those in manufacturing, which is important in the Midwest. Consumer confidence continues to be up. We have more people working," said Rep. Darin LaHood (R-IL).
FROM POVERTY TO PROSPERITY
"Millions have moved out of poverty and off of dependency on government welfare to self-sufficiency, enjoying the blessing and the dignity of a job," said Rep. Jodey Arrington (R-TX).
"The bottom half of Americans is seeing their net worth grow since 2017. That's a big difference for a lot of Americans," said Rep. Brad Wenstrup (R-OH).
OUTPERFORMING GLOBAL COMPETITORS
"January's labor force participation rate among prime age adults reached 83.1%—an eleven-year high. America's economic strength and competitiveness is a bright spot in the world as other nations experience headwinds," said Secretary Mnuchin.
FAMILY FIRST POLICIES
"Under the Tax Cuts and Jobs Act, the doubling of the standard deduction, the doubling of the child tax credit—those are two items that really benefit the people in Southeast Missouri. … if a family of four makes $55,000 or less, their share in federal taxes is $0," said Rep. Jason Smith (R-MO).