Passed in the House: Paulsen Bill Supporting American Startup Companies
WASHINGTON, D.C. – Today, the House voted 287 to 124 to pass the Empowering Employees through Stock Ownership Act (H.R. 5719). This bipartisan, bicameral legislation will promote innovation and entrepreneurship and support America's small startup businesses. Sponsored by Ways and Means Member Rep. Erik Paulsen (R-MN), the legislation encourages employee ownership in startup companies by making it easier for employees at all levels to use their stock options.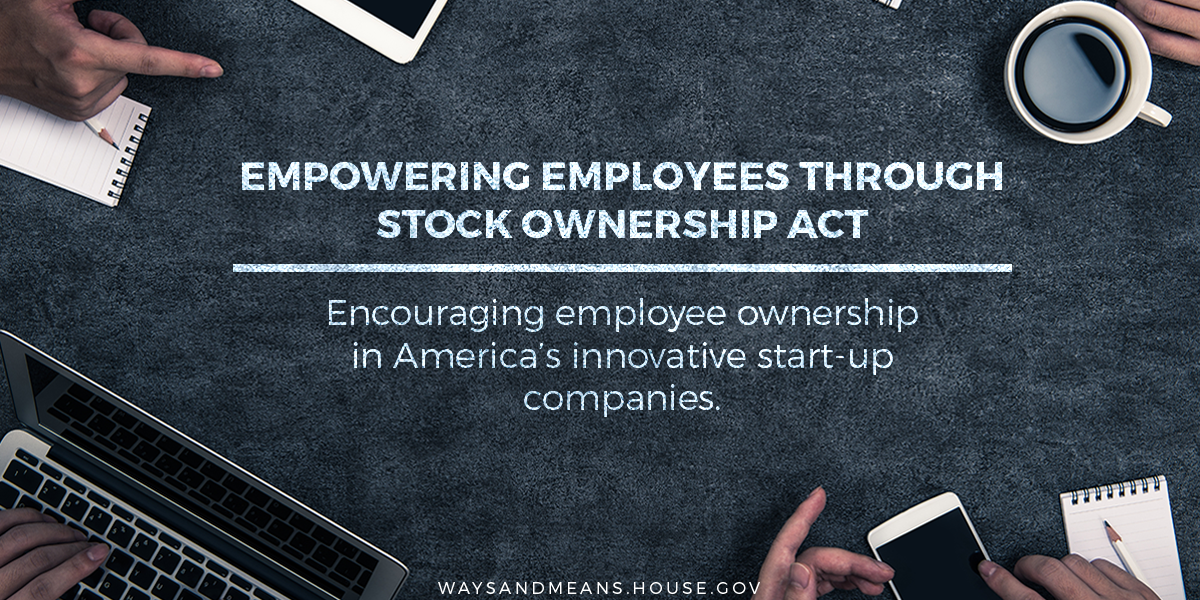 As Ways and Means Chairman Kevin Brady (R-TX) said in support of this legislation:
"America's startup companies are a driving force behind our nation's dynamic and prosperous free enterprise system. Over the past century, bold, innovative Americans have taken risks and started businesses of all sizes that deliver opportunity for millions of middle class families and workers.
"We should do everything we can to help America's startups attract the talented, hardworking employees they need to put their breakthrough ideas into motion. One of the best things we can do is ensure that our tax code supports American innovators. Our tax code must support – not suppress – innovation, entrepreneurship, and economic freedom…
"By facilitating employee ownership, this legislation will not only help startups attract talent – it will allow their workers to own a stake in that next breakthrough product or service.
"Congressman Paulsen is a long-time champion of employee ownership, free enterprise, and economic freedom – pillars of a strong American economy. I want to thank him for his leadership on this important legislation, and I urge all my colleagues to join me in supporting its passage."
CLICK HERE to watch Chairman Brady's full remarks.