Pelosi Proposes Government Slush Fund, Rejects Timely Coronavirus Relief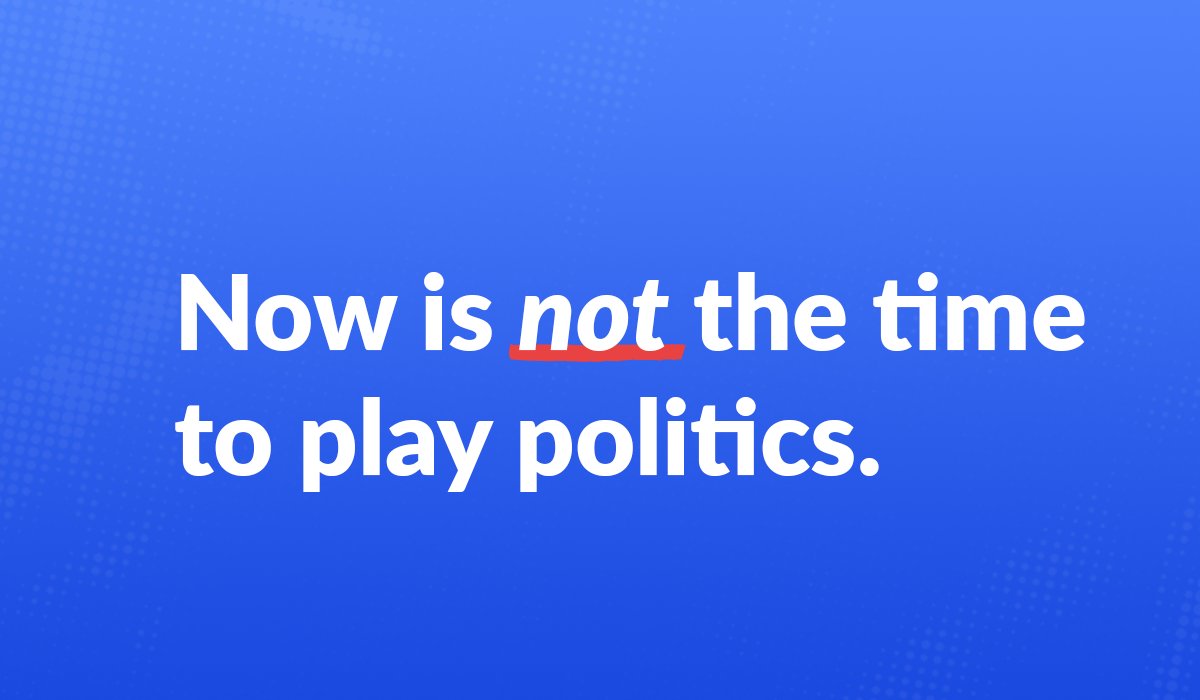 The Senate's bill to help workers, families and small businesses directly contains a number of priorities for both Republicans and Democrats, but now Senate Democrats are balking. Speaker Pelosi is pursuing a separate coronavirus proposal that prioritizes topping off budgets for government agencies, bails out government-subsidized corporations, and singles out favored "friendly" organizations.
Speaker Pelosi abandoned a Senate bill with bipartisan policies to put politics first and Americans last. Here's what we've found among her partisan proposals so far:
DOUBLES DOWN ON GOVERNMENT CONTROL OVER HEALTH CARE COVERAGE
(p. 827) Provides subsidies for health care plans that Washington approves regardless of what individuals prefer, and removes all incentives for insurers to reduce the cost of health insurance.
REQUIRES AIRLINES TO SPEND MONEY ON CARBON OFFSETS, NOT ON WORKERS…
(p.803) the Administrator of the Federal Aviation Administration shall require each air carrier receiving assistance under section 101, to fully offset the annual carbon emissions of such air carriers for domestic flights beginning in 2025.
…AND REPORT THE GREENHOUSE GAS EMISSIONS STARTING IN 2023
"Not later than January 1, 2023, the Secretary of Transportation shall develop and implement, by regulation, a program to require air carriers that receive assistance … provide passengers with information regarding greenhouse gas emissions resulting from each individual flight…"
PERMANENTLY WEAKENS VOTER LAWS FOR 2020 & BEYOND
(p. 681) Each State shall be required to comply with the requirements of subsection (a) for the regularly scheduled general election for Federal office occurring in November 2020 and for any subsequent election for Federal office.''
(p. 683) Prohibits States from requiring more than the last four digits of SSN for voter registration purposes and on the national mail voter registration form: "[A]nd to the extent that the application requires the applicant to provide a Social Security number, may not require the applicant to provide more than the last 4 digits of such number;''
UNION POLITICAL ACTIVITY ON TAXPAYER-FUNDED GOVERNMENT TIME
(p. 737) Federal employee union members, which donate to political campaigns, would be permitted to do union work on "official" taxpayer-funded time by overturning President' Executive Orders from May 2018 on collective bargaining.
REQUIRES A UNION BOSS ON THE BOARD OF EVERY AIRLINE
(p. 763) An air carrier receiving financial assistance under section 101 shall designate at least one seat on the air carrier's board of directors for an individual who is a member or officer of a labor organization representing air carrier employees, with such individual to be named by such organization.
Page numbers reflect a partisan draft circulated to members dated March 22, 2020 at 9:10pm.