The House Ways and Means Committee bolsters an impressive rolodex of alumni: eight Presidents, eight Vice Presidents, 21 Speakers of the House, and four Justices to the United States Supreme Court.
Of that accomplished group, the most recent Member of the House's senior Committee to go on to serve as Commander in Chief was none other than George Herbert Walker Bush. The former President passed away this past weekend and is being honored today at the Washington National Cathedral in recognition of his over 70 years of humble and steadfast service to these United States.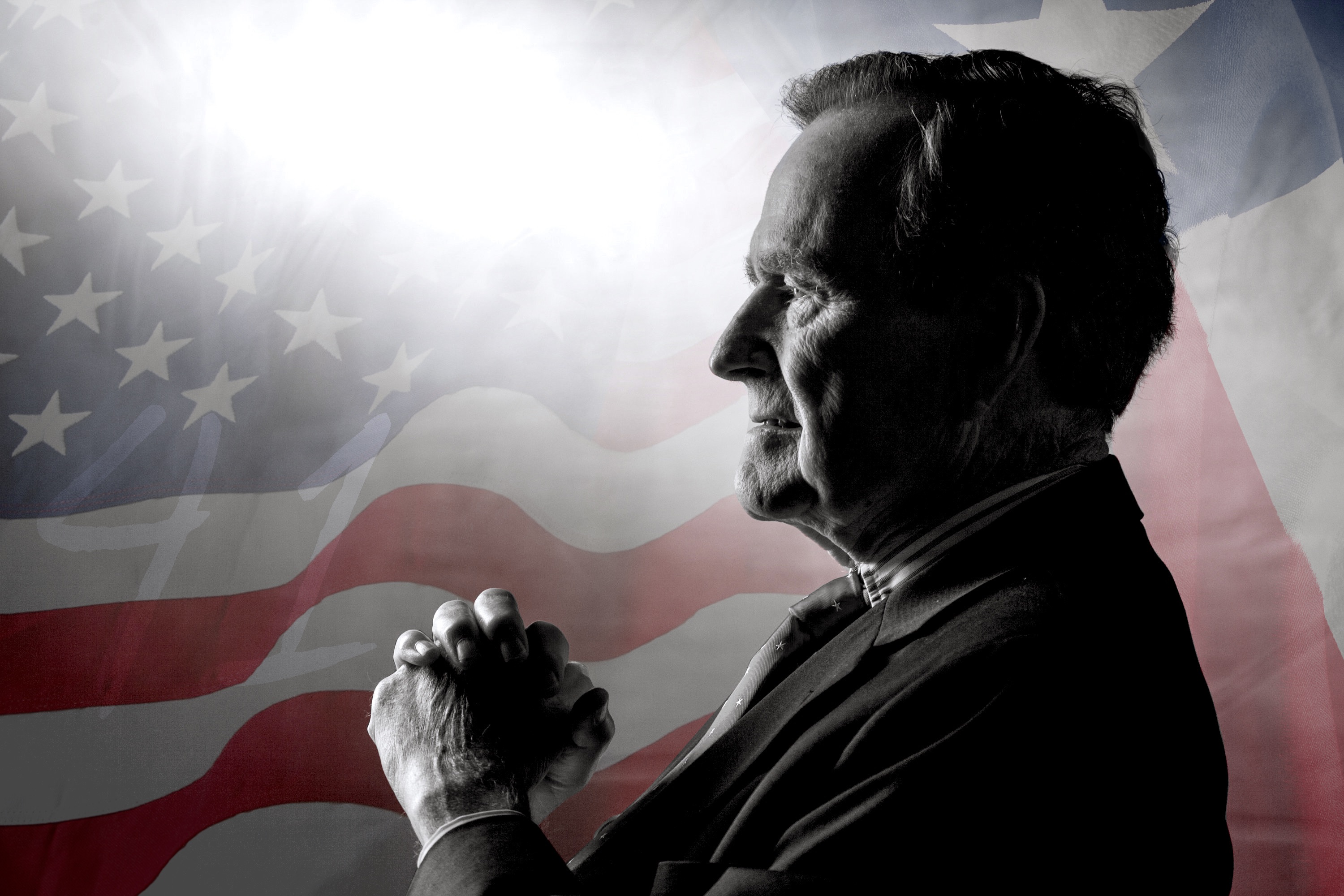 Shortly after his election to the people's House in 1967, then-Congressman Bush was the only freshman member appointed to the Ways and Means Committee. In fact, he was the only first-term legislator to be named to the tax-writing Committee for the 14 years preceding 1973.
Like many who have served on this storied Committee, President Bush dedicated himself to a lifetime of public service. From the Navy during World War II, to the halls of Congress, the United Nations, the Central Intelligence Agency, the Vice Presidency, and finally, the Presidency — President Bush proudly served his country with honor, humility, and distinction.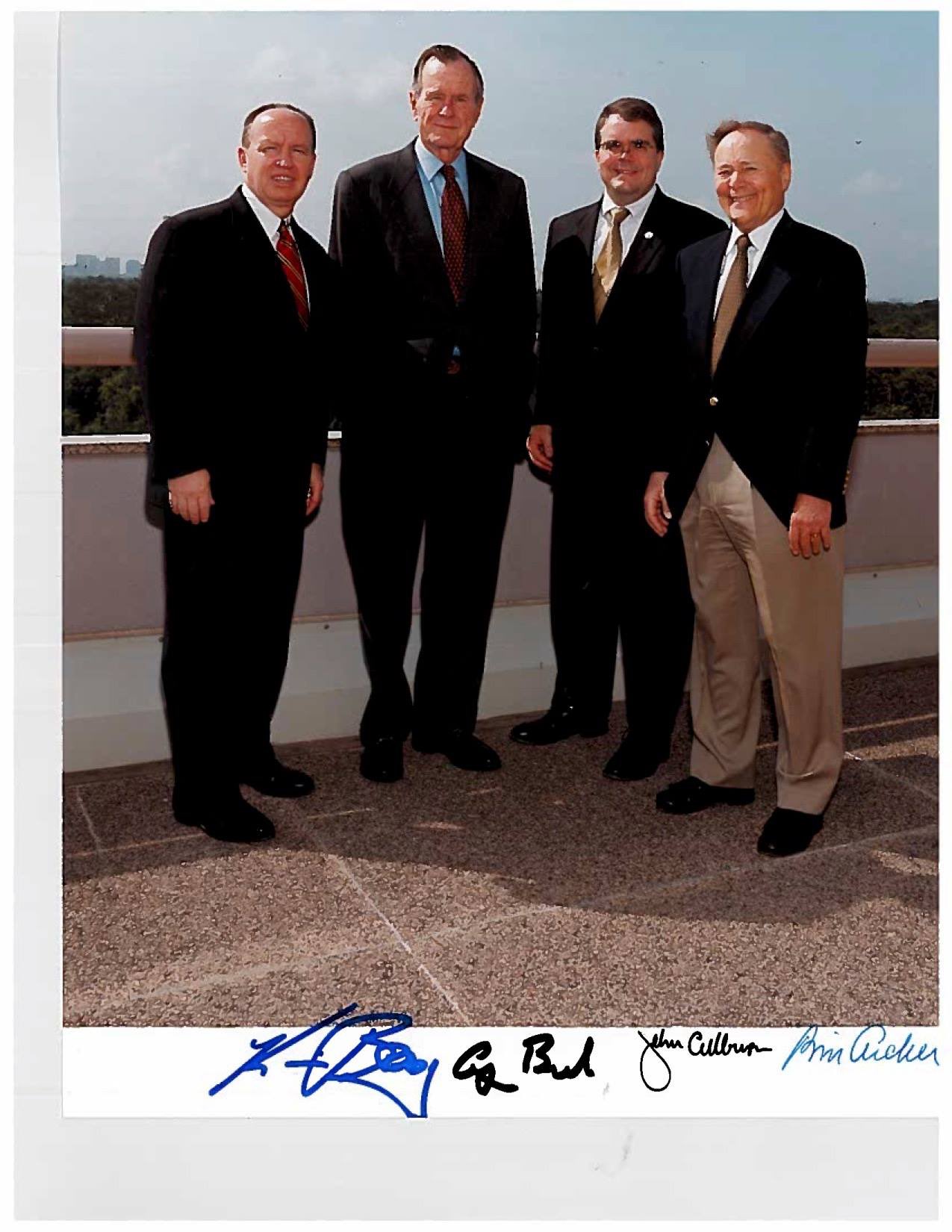 While he departed elected office in 1993, the 41st President remained involved and interested in the well-being of the nation. Following Rep. Kevin Brady's (R-TX) election to lead the Ways and Means Committee as Chairman in 2015, President Bush asked for the opportunity discuss the Committee's agenda with the newly minted Chairman. Ever famous for his robust sock collection, Chairman Brady's staff urged him to bring a pair to add to the President's collection. Chairman Brady opted for a special Ways and Means tie, which caused, upon presenting the gift to the President, former First Lady Barbara Bush to exclaim, "Thank God! No more socks!"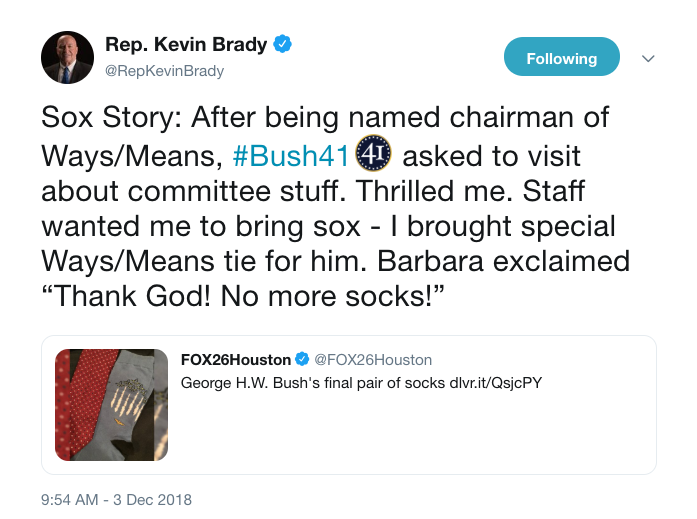 The Ways and Means Committee thanks President Bush for his service to our Committee, the House of Representatives, and his lifetime of incredible service to the American people.
CLICK HERE to watch the memorial service for former President Bush.