#TaxReformTuesday: Rep. Andy Barr
In this week's #TaxReformTuesday, Rep. Andy Barr (R-KY) discusses how lower tax rates and the ability to invest in new equipment will help local businesses – like Kentucky's own Buffalo Trace Distillery. We're working hard to deliver this pro-growth, simple, and fair solution that Americans want and deserve.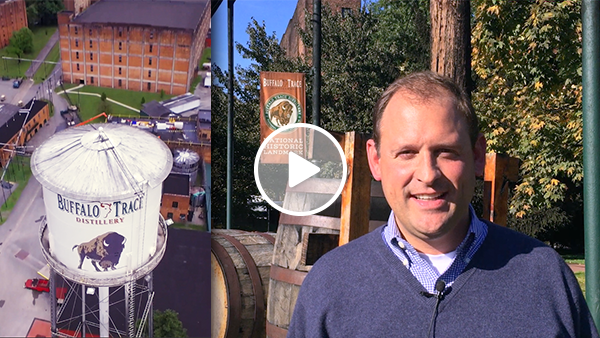 CLICK HERE or the image above to watch.
Here's what Rep. Barr said:
"Hello, I'm Congressman Andy Barr, representing Kentucky's sixth congressional district. When you think about Kentucky, you probably think about bluegrass, basketball, horse racing, and yes – Kentucky's other signature industry – bourbon.
"That's why I'm here at the world-famous Buffalo Trace Distillery in Frankfort, Kentucky, to talk about the importance of tax reform for Kentucky and America.
"Leaders in the House, Senate, and the White House have agreed on a tax reform roadmap that will simplify the tax code and reduce rates for all Americans – so that you can keep more of your paycheck and we can keep more jobs here at home from going to other countries like China and Mexico.
"An important part of this plan to make America more competitive is to allow businesses to immediately write off one hundred percent of the costs of new investments in depreciable assets, rather than gradually writing off the costs of those investments over many years.  
"For the bourbon industry here in Kentucky – which requires a lot of patience in the aging process in order to make a profit – immediate expensing will make it easier for distilleries like Buffalo Trace as well as other businesses to purchase new equipment, expand operations, and create new jobs. 
"Immediate expensing on top of lower tax rates will also make it easier for new distilleries to get started. As the bourbon boom continues this means more Kentucky jobs, more Kentucky exports, and more tourism right here in the Bluegrass State.
"We're working hard to deliver this pro-growth, simple, and fair solution that Americans want and deserve. And we can all toast to that."