#TaxReformTuesday: Rep. Warren Davidson
In this week's #TaxReformTuesday, Rep. Warren Davidson (OH-08) discusses how the House and Senate will come together to deliver one historic tax reform bill that grows our economy and helps American families nationwide.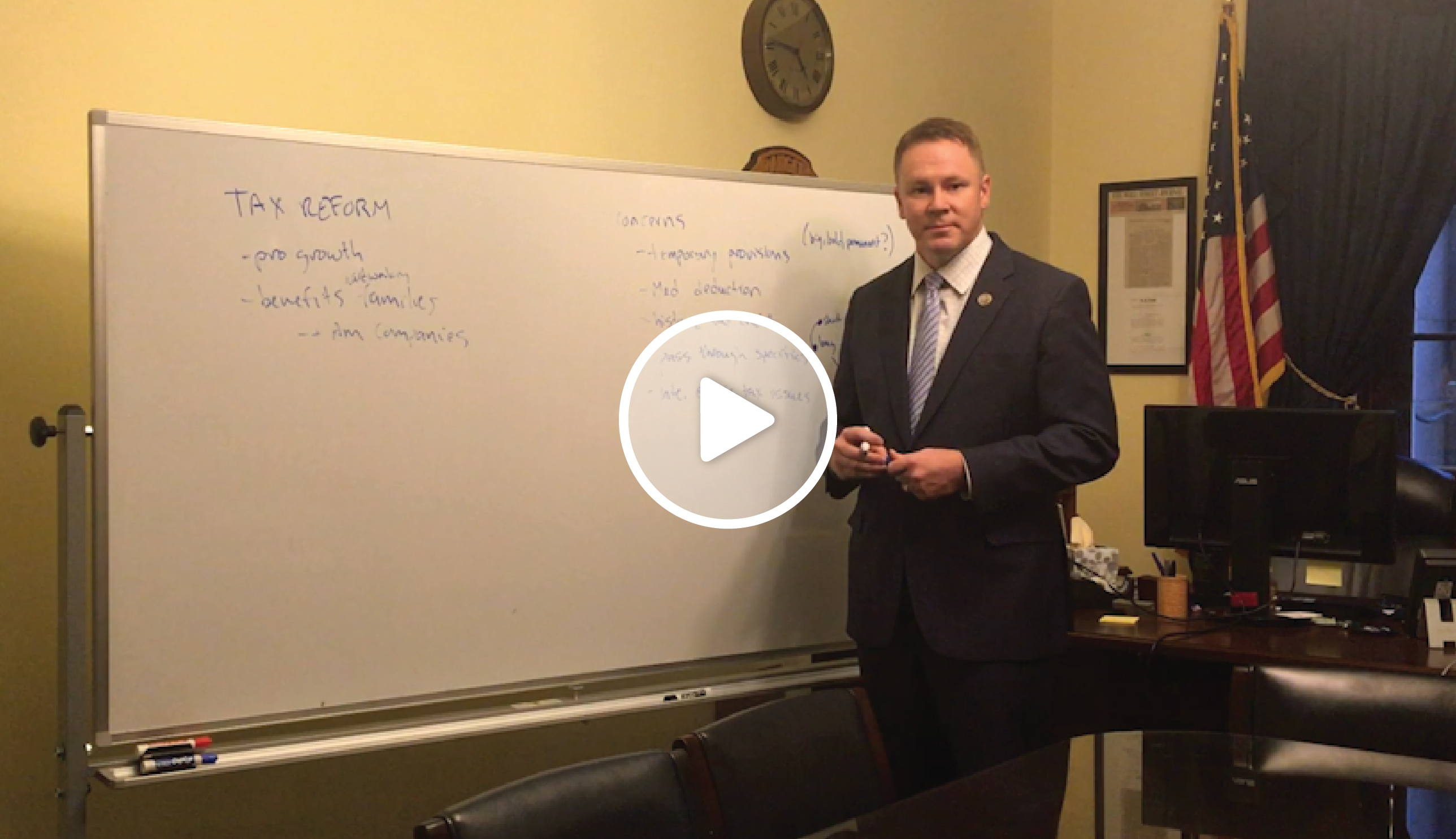 CLICK HERE or the image above to watch.
"Hi, I'm Warren Davidson from Ohio's 8th congressional district. I'm so excited that we're finally on the verge of big, bold, permanent tax reform for the first time in 31 years.
"The House bill and Senate bill have small differences. Both are strong, pro-growth bills, and we have an opportunity as we bring the two together to take the best of both, make some finishing touches, and pass this reform that is going to be great for America.
"As I've been out and about talking to businesses, both small and large, they get the same things that the market gets: this is going to grow the economy. And families need to know that. As they're out looking at the rhetoric, I think it's important that we take the good thing from the tax bill and make this reform permanent, not just for businesses, but for families.
"There's opportunities to make this bill better, but there's opportunities to do more in subsequent bills. I'm so excited that we can do this, and I look forward to a happy Christmas with my family knowing that we have passed big, bold, permanent tax reform."