The Pelosi Budget Is a Green Light for Higher Taxes on Families and Small Businesses
WASHINGTON, D.C. – "A vote for this budget resolution is the green light for higher taxes on families, on small businesses," warned Ways and Means Committee Republican Leader Rep. Kevin Brady (R-TX) on Fox Business's Kudlow.
When asked about Democrats' $3.5 trillion tax hikes, Rep. Brady said:
"It is going to land on working families. Don't take my word for it; we have the second analysis now by the Joint Committee on Taxation […] who made it clear that two-thirds of those corporate tax increases will land on low- and middle income families.

[…]

"It's an economic surrender to the world. There's no question it'll drive U.S. jobs and manufacturing and businesses overseas, just like it did the last time Joe Biden was in the White House."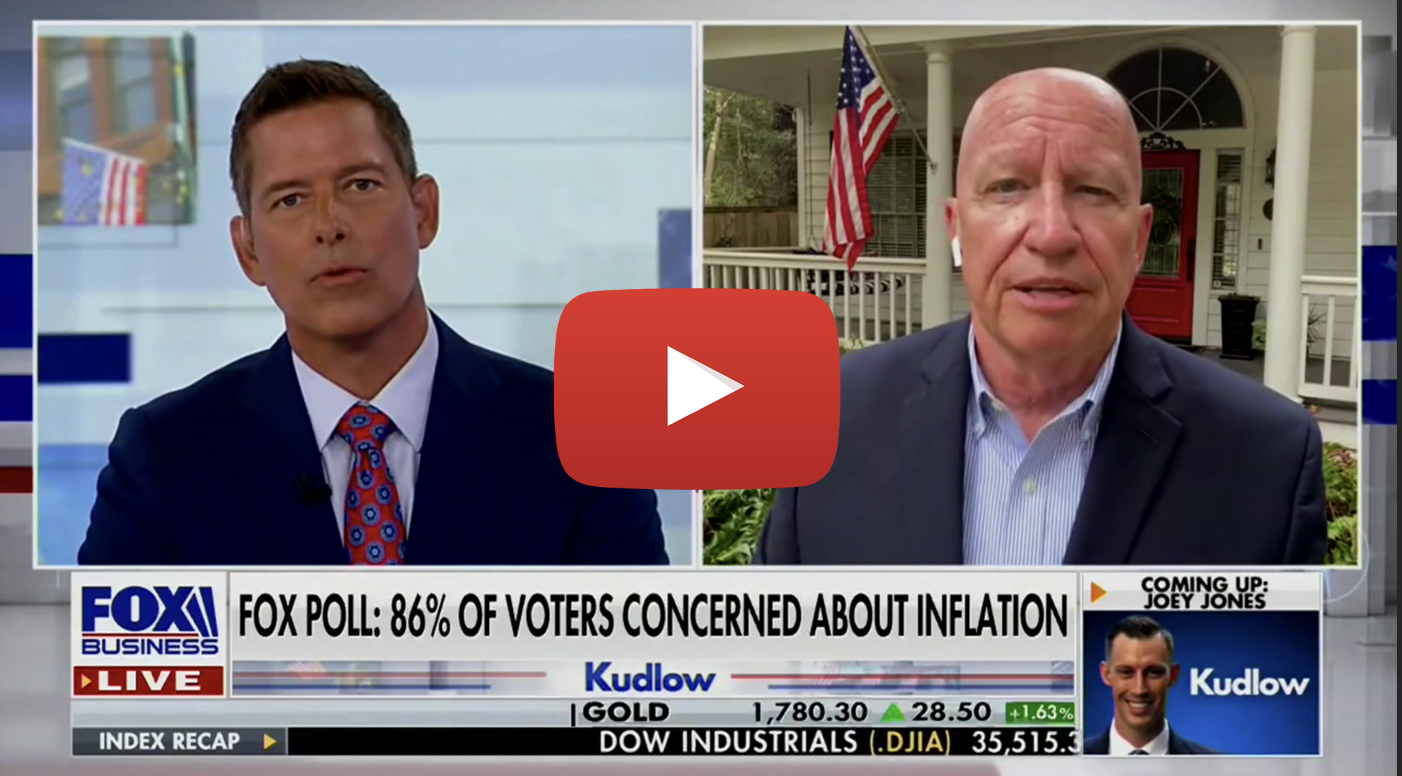 CLICK HERE to watch the full interview.
KEY TAKEAWAYS:
President Biden is Breaking His Tax Pledge to Working Families:
Liberals and the non-partisan Joint Committee on Taxation agree: the $3.5 trillion spending plan breaks Biden's pledge to not raise taxes on the middle class.
Democrats' radical tax plan would turn back the clock and give us the highest business tax rates in the developed world.
Biden's Global Minimum Tax is a Dangerous Economic Surrender.
America's highest-in-the-world business tax rates forced companies and jobs overseas. The Tax Cuts and Jobs Act put an end to that trend.
A 15 percent global minimum tax would take America back to the bad old days of inversions – when companies moved their headquarters overseas.
Americans will lose jobs to Communist China if our corporate tax rate is higher than theirs.
American Families Are Already Suffering with Bidenflation.
Prices are skyrocketing while paychecks are shrinking. President Biden is cooling off our jobs recovery and slowing our economic growth.
While cash-strapped families take a beating, Democrats are planning to raise taxes on working families to pay for President Biden's runaway spending in their 2022 budget proposal.
Inflation is taxation, and it disproportionately hurts the poor.
READ: Alarm Intensifies Over Bidenflation and Democrats' Runaway Spending