Ways and Means Committee Passes Tax Cuts for Working Families Act
WASHINGTON, D.C. – The House Committee on Ways and Means, led by Chairman Jason Smith (MO-08), passed the Tax Cuts for Working Families Act today to provide American families with much-needed tax relief and alleviate the pain of the Biden inflation crisis. This legislation builds on successful provisions of the Tax Cuts and Jobs Act by increasing the doubled Guaranteed Deduction, which would put an additional $4,000 in the pockets of working Americans each year.
In his opening remarks during consideration of the bill, Chairman Smith highlighted how the Tax Cuts for Working Families Act will bring much needed relief to working families who have been harmed by the Biden cost-of-living crisis and economy:
 "Two years of out-of-control inflation, rising interest rates, and economic downturn caused by the Democrats' radical spending spree has left American families in a worse spot than they can remember. This bill, the Tax Cuts for Working Families Act, is a necessary response to the economic nightmare that President Biden and Washington Democrats' reckless tax and spend agenda has created. With this bill, we make a historic investment in the working Americans and families that are the backbone of our great nation, in direct response to the concerns they have shared with this Committee about the spike in cost of living in our hearings across the country."
Click here to read Chairman Smith's full remarks.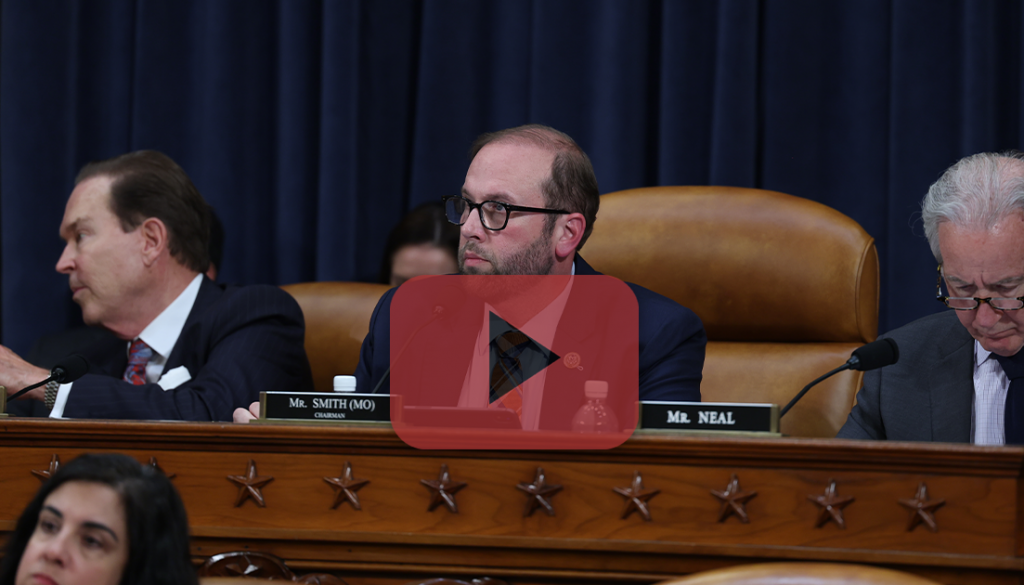 Click here or on the image above to watch
Key Facts on the Tax Cuts for Working Families Act (H.R. 3936):
To help working families struggling under Biden's inflation crisis, the Ways and Means Committee is helping Americans keep more of their hard-earned money.

Under President Biden, inflation has gone up faster than wages for a record 26 straight months, leaving families farther and farther behind.

This bill provides a new $4,000 Guaranteed Deduction Bonus for the next two years, which will result in annual tax savings and more money in the household budgets of middle-class families who have been hit hard by the cost-of-living crisis.

This applies on top of the current Guaranteed Deduction (also known as the "Standard Deduction"), which was doubled by Republicans in the 2017 tax reform law.
Today, 9 out of 10 American households use the Guaranteed Deduction, which provides tax relief and fewer tax filing headaches.
READ: At West Virginia Field Hearing, Americans Expose the Painful Reality of Living & Working in Biden's Economy