Ways and Means GOP Release Tax Reform BINGO Card for State of the Union
A Fun Way to Follow Along with President Trump's Economic Achievements
WASHINGTON, D.C. — President Trump's State of the Union Address on Tuesday night will highlight the successes of the GOP's pro-growth agenda, and Republicans on the House Committee on Ways and Means have released BINGO cards to follow along. Not only do the BINGO cards feature factual information about how the Tax Cuts and Jobs Act have fueled economic growth, they also feature hyperbolic myths and false claims regularly mentioned by Democrats that are likely to come up on social media.
Below is an example of the card.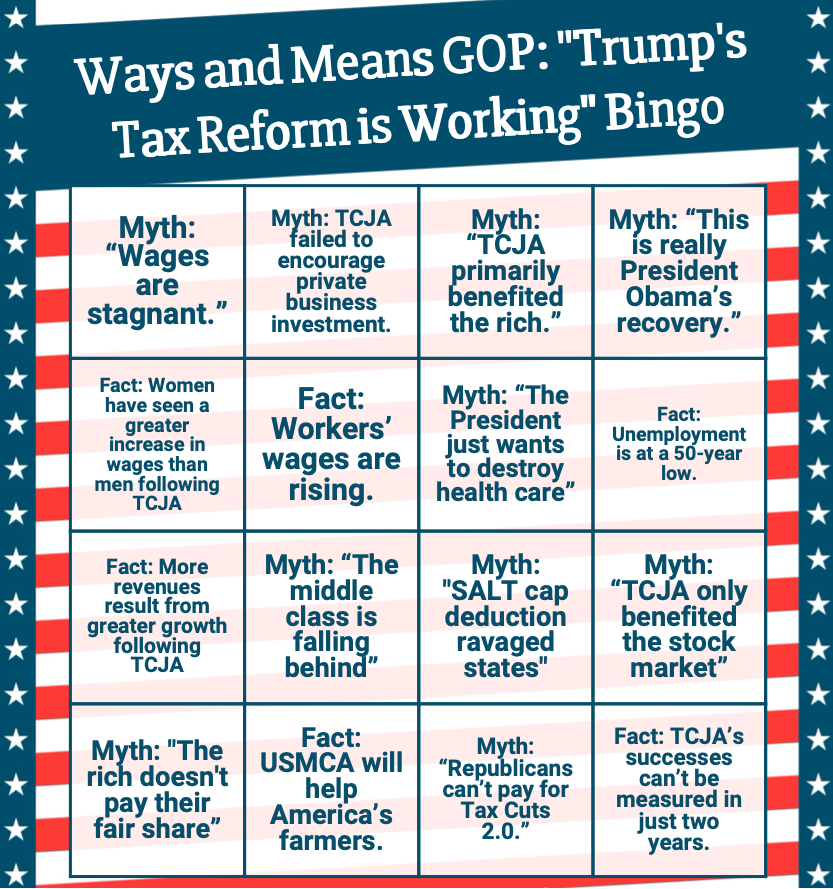 CLICK HERE to download 30 cards.