We Can Rebuild America's Infrastructure Without Punishing the Economy
Massive tax hikes on America's working families, Main Street businesses, and blue-collar workers is wrong solution
There are better ways to rebuild our infrastructure than on the backs of American workers, Ways and Means Republican Leader Rep. Kevin Brady (R-TX) said today on Bloomberg TV's Balance of Power.
In a conversation with David Westin, Rep. Brady said:
"Infrastructure alone, over the long term, should have good economic impact.Especially for a country that is growing like ours. You want the infrastructure to meet that growth and get ahead of it. […] Let's not punish the economy while we're doing infrastructure, let's find a smarter way to finance it."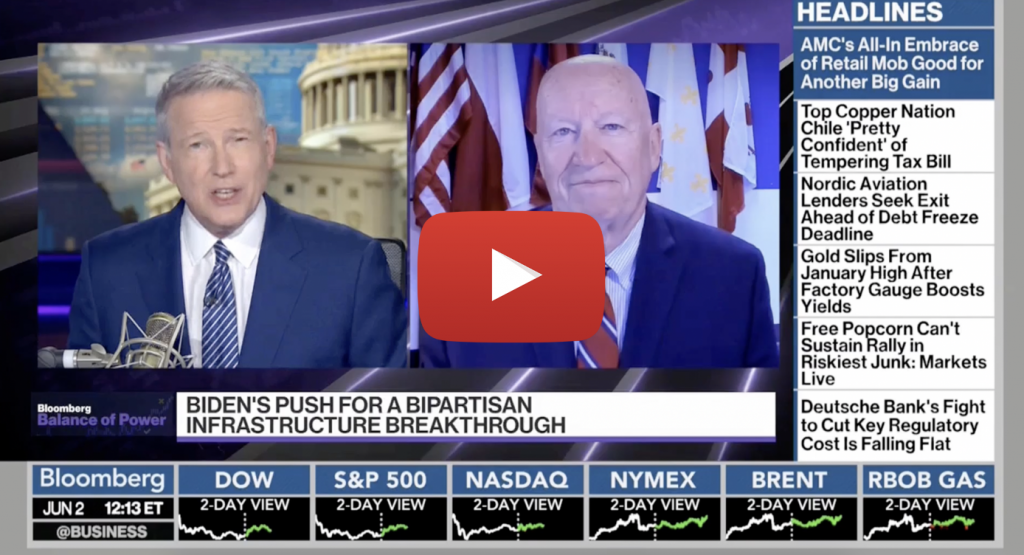 Watch the full interview HERE.
KEY TAKEAWAYS: