We Need to Go After More Russian Imports
After Republicans urged the Biden Administration  to do more to hold Russia accountable with crippling economic sanctions on all imports, Republican Leader on the House Ways and Means Committee Rep. Kevin Brady (R-TX) addressed the legislation working its way through Congress and debunked Democrats' inflation blame game  on CNBC's Squawk Box and Bloomberg's Balance of Power.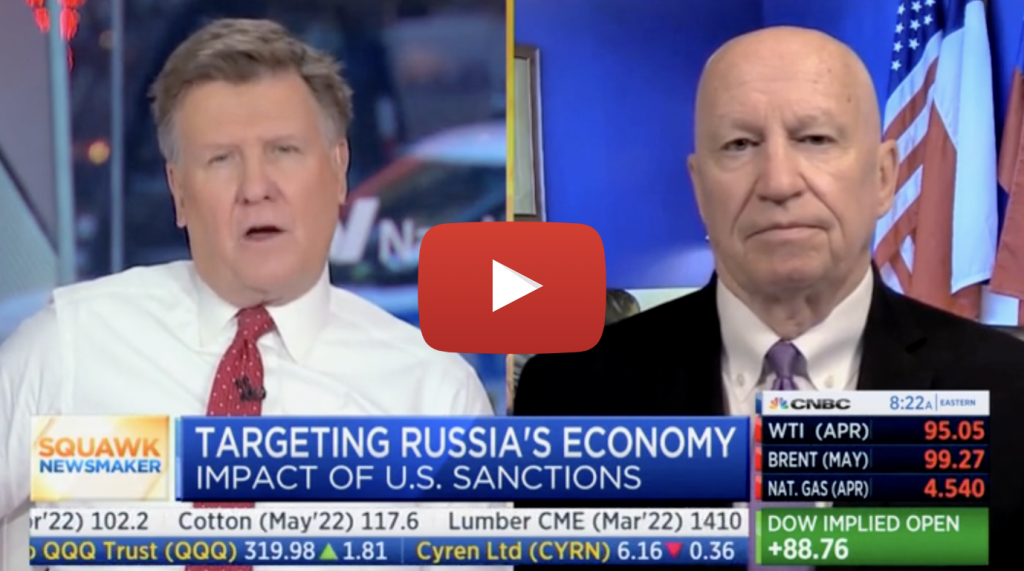 CLICK HERE to watch the full interview.
On the bipartisan Russian trade restriction bill making its way through Congress, Rep. Brady said:
"Two weekends ago, Democrats and Republicans in Congress came together on a plan that would both ban immediately purchases of Russian energy, but went further than that. That's about 60 percent of what America buys from Russia. 

"The other 40 percent we proposed to suspend the special treatment we give those products to Russia under the World Trade Organization. The President delayed that.

"Congress is going to work, starting tomorrow, on legislation that would repeal Russia's normal trade relationships. That tackles issues like aluminum, sea food, wood products, fertilizers – products like that coming into the United States. I expect there will be, just as with a ban on buying Russian energy, which achieved 400 votes in the House, pretty overwhelming bipartisan support."
READ: Brady: Congress Can and Must Do More to Hold Russia Accountable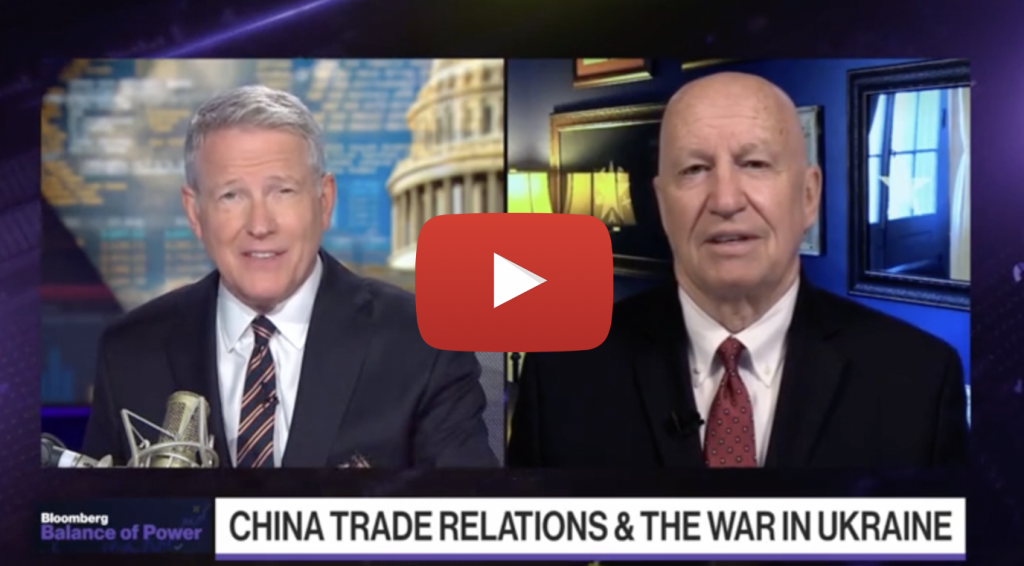 CLICK HERE to watch the full interview.
On Bloomberg's Balance of Power, Rep. Brady rebuffed Democrats' claim that Russia's invasion is causing energy prices to skyrocket: 
"We have the capability of replacing Russian oil with U.S. or Canadian oil. The way we're tackling the sanctions – we're giving the administration the ability to adjust those tariffs so that we don't hurt U.S. users but we inflict that pain on Russia."
Noting that inflation has been accelerating for the past year, Rep. Brady added that Americans have seen the largest decline in real wages since the data began being reported: 
"Inflation is accelerating. It's been going on for a year, but the past six months it has been accelerating."

"Recently, the University of Michigan's consumer sentiment survey shows a plunge in Americans' optimism. They view their financial status worsening over the next year. It's the biggest drop since the University began recording this in the 1940s. There is real concern, not just for families and workers, but for small businesses.