Working Families Will Pay the Price of Democrats' Spending Spree, Job-Killing Tax Hikes
Top Republican on the House Ways and Means Committee Rep. Kevin Brady (R-TX) joined The Wall Street Journal Editorial Report, CNBC's Squawk Box, and MSNBC's Meet the Press to discuss democrats' tax hikes.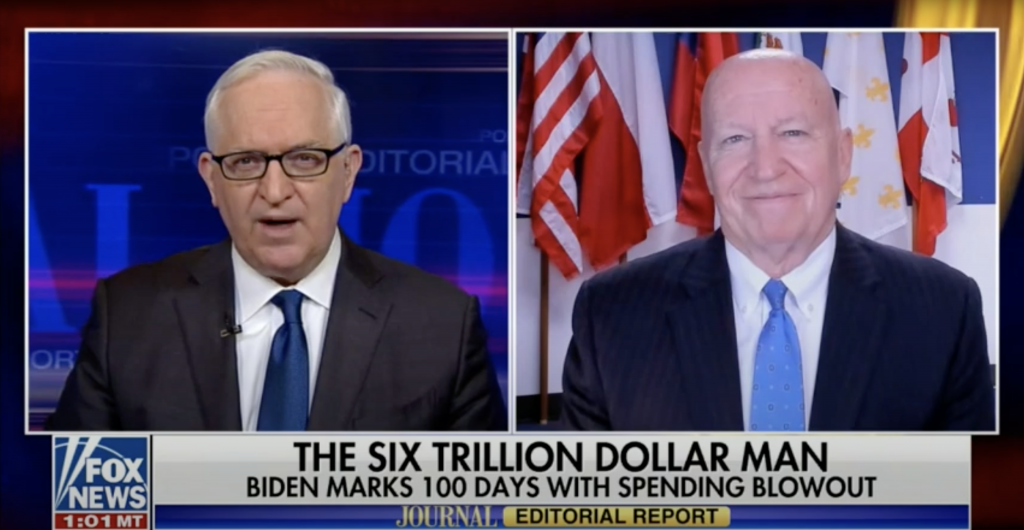 ​
WATCH: Brady on WSJ Editorial Report: Democrats' Tax Hikes are Sabotaging Jobs Recovery
KEY TAKEAWAYS:
Democrats are sabotaging America's jobs recovery with massive tax hikes
Despite President Biden's claims, tax hikes will ship jobs overseas, result in smaller paychecks, and leave working families with less household income and savings for retirement.
Democrats' tax increases weaken investment in local communities and puts America at nearly dead last against our global competitors.
ON HOW DEMS' TAX HIKES WILL HURT WORKING FAMILIES:
"He is sabotaging the jobs recovery, which is lagging, with these crippling tax hikes. There's no doubt it's going to land on working families, it will drive U.S. jobs overseas, and in the end the U.S. will be a net economic loser," said Rep. Brady on Fox News' Wall Street Journal Editorial Report.
"[President Biden] has proposed five key tax increases on investment in the United States. […] All that weakens investment in local communities. It is families that end up paying the price, because we know when Republicans kept those taxes low, their paychecks went up, those job opportunities increased, their household income hit record highs."
ON THE JOBS LOST UNDER DEMS' TAX HIKES:
"At the joint address, I counted up over 6.5 million jobs lost because of the policies the President talked about. We shouldn't be funding infrastructure on the backs of American workers," Rep. Brady said on Squawk Box.
WATCH: Brady on Squawk Box: We Shouldn't Be Funding Infrastructure on the Backs of American Workers
ON DEMS' RADICAL, SOCIALIST AGENDA:
On Meet the Press, Rep. Brady said: "We're seeing an unprecedented spending spree on programs that Americans don't necessarily want or need, and it's going to obviously land on our children."
WATCH: Brady on Meet the Press: We're Seeing an Unprecedented Spending Spree
BOTTOM LINE: Funding infrastructure on the backs of American workers is not a bipartisan solution.