Brady Warns Partisan Democrat Tax Hikes Will Hit Middle Class, Small Businesses
WASHINGTON, D.C. – Top Republican on the Ways and Means Committee Rep. Kevin Brady (R-TX) today joined David Asman on Fox Business to warn that Democrats voting for President Biden's $5 trillion economic agenda,  will increase taxes on working families and small businesses, while making America less competitive.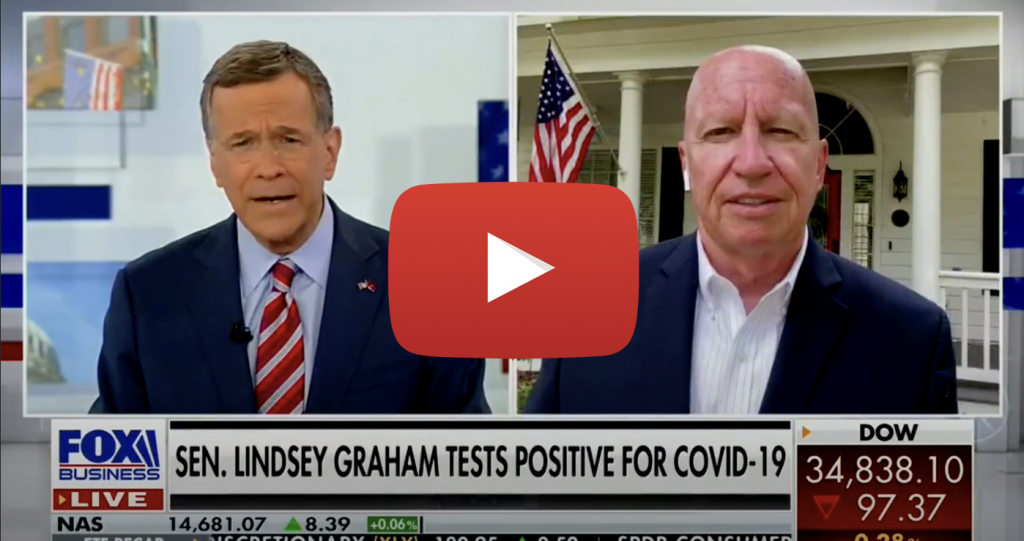 CLICK HERE to watch the full interview.
Rep. Brady said:
"America will not be able to compete under Joe Biden.

"Whether you're the smallest business on Main Street or the largest business in the world, we're going to see another wave of U.S. jobs moving overseas – along with their headquarters – devastating communities.

"Main Street businesses who are already being hurt by Joe Biden's workforce policies are going to be hurt again with these taxes. This is devastating.

"Make no mistake. A vote for reconciliation is a vote for tax increases. And every Democrat who does that is giving a green light to tax hikes."
KEY TAKEAWAYS:
We Cannot Fund Infrastructure on the Backs of America's Workers, Middle-Class Families and Small Businesses.
The left-leaning Tax Policy Center found that Biden's overall tax plan will raise taxes on 75 percent of middle-class families next year, rising to 95 percent of middle-class families by 2031.
More than 21 million Main Street job creators will be left shouldering the burden of Democrats' small business tax hike, which will result in less opportunities for workers and higher prices for consumers.
Democrats' Socialist Agenda Pushes Companies to Countries with Lower Tax Rates—including Communist China.
America's highest-in-the-world business tax rates forced companies and jobs overseas. The Tax Cuts and Jobs Act put an end to that trend.
Democrats' radical tax plan would turn back the clock and give us the highest business tax rates in the developed world.
Americans will lose jobs to Communist China if our corporate tax rate is higher than theirs.
READ: Explainer: The Last Thing American Families and Small Businesses Need is Democrats' Crippling Tax Increase
President Biden Needs a Blockbuster July Jobs Report.
Even with every advantage, including life-saving vaccines, a reopening economy, and government stimulus, President Biden fell nearly 700,000 jobs short of his jobs promise for the second quarter.
The American people are right to wonder: why should they have to foot the bill of yet another reckless spending spree that won't live up to Democrats' jobs promises?
WATCH: Brady: Working Families Will Shoulder Burden of Biden's Multi-Trillion Dollar Tax-and-Spend Agenda