Cruel Biden Recession Will Crush Minority Americans
Americans suffering the most under Biden-Flation will carry the burden of a Biden Recession
With a new report showing prices for Main Street up 8.5 percent, a Biden recession could exacerbate the suffering of minority Americans struggling with skyrocketing prices.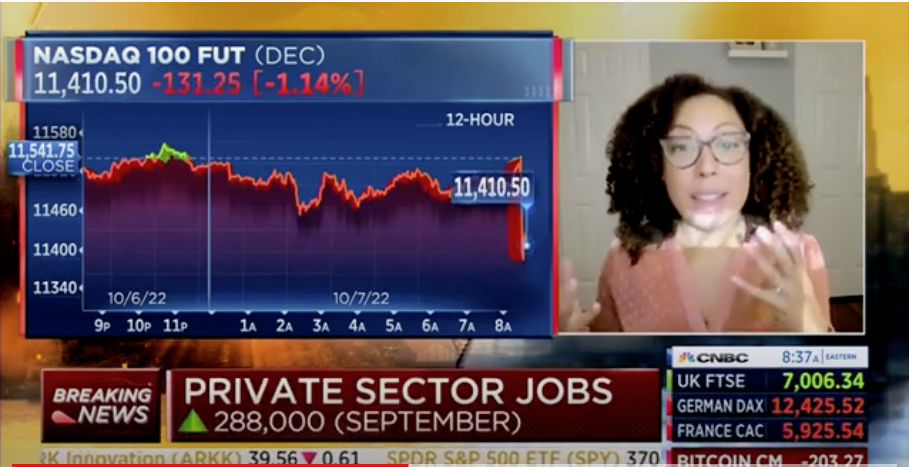 As Angela Hanks on CNBC's Squawk Box warned:
"There's a big downside risk if the Fed is too aggressive. We know that marginalized communities, that Black and brown workers are the first fired, the last hired. 

"When we're talking about potentially moving the country into a recession, we're talking about people who are hardest hit by inflation, paying the cost of driving inflation down by losing their jobs."
Other experts are sounding the alarm, noting that in a recession, job losses will "disproportionately fall on some of the most vulnerable workers, including minorities and less-educated employees." This comes as experts at Visa are predicting inflation will last well into the next year, and more than half of top job creators are considering layoffs in the next six months. 
KEY TAKEAWAYS:
Minority Workers Are Particularly Vulnerable in a Cruel Biden Recession.
As American families' paychecks continue to fall further behind, at

least 91 percent of job creators

predict the U.S. will be in a recession in the next year. More than half are considering layoffs in the next six months.

A new report from Wells Fargo

noted

that industries including construction, farming, hospitality, and transportation, which have historically felt greater-than-average losses during periods of recession, have high concentrations of Hispanic workers — meaning this community will likely be hit hardest should the U.S. enter a recession.

A majority of minority workers feel

stressed about their finances

, as only a third of Black workers feel financially well off – down from earlier this year – and only one in three Hispanic workers feel financially well off.
READ: Report: Biden-Flation Delivers Steepest Pay Cut in 25 Years
GOP Tax Reform Lifted Up Minority Workers & Their Families.
Incomes for Black, Hispanic, and Asian Americans increased to historic highs and unemployment fell to

all-time lows

under the Tax Cuts and Jobs Act of 2017.

TCJA helped all Americans by reducing the federal tax rates for households across every income level, while increasing the share of taxes paid by the top one percent. 

Under Republican tax reform, lower-income families are seeing a faster growth rate in their wealth than upper-income families,

according to a new report from the Congressional Budget Office

.

2019 is the first year since 2007 in which real median family wealth in the lowest two income quintiles outperformed the highest two income quintiles. 
READ: GOP Tax Reform Helped Low-Income Families, But Their Gains Are Declining After Biden Stimulus
Republicans Are Committed to Building A Strong Economy.
One of the central tenets of the

Commitment to America

is "an economy that's strong" – one where families benefit from increased take-home pay, good-paying jobs, and stability through pro-growth tax and deregulatory policies. 

Ways and Means Republicans

have introduced a bill to make permanent the very tax reform that succeeded in helping lower-income families.