ICYMI: Subcommittee Examines Social Security's IT
Last week, the House Ways and Means Subcommittee on Social Security, chaired by Rep. Sam Johnson (R-TX), held a hearing entitled "The State of Social Security's Information Technology." This hearing was a chance for the Subcommittee to examine the information technology (IT) infrastructure of the Social Security Administration (SSA), and also marked Chairman Johnson's last hearing leading the Subcommittee.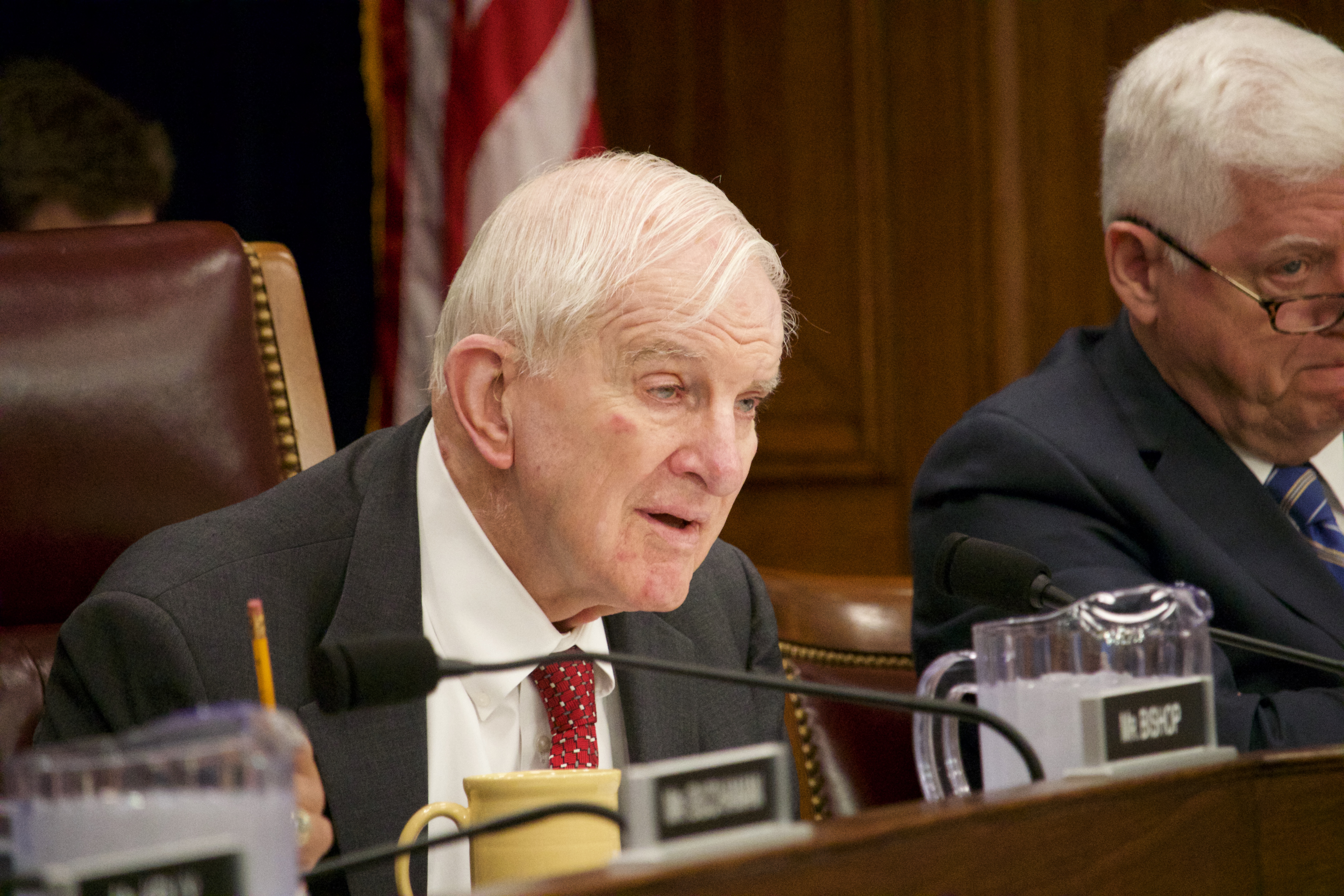 During the hearing, the Subcommittee discussed the progress the SSA has made in modernizing its IT since the release of a multi-year, $691 million modernization plan in October 2017, including how the SSA was using the additional $280 million in dedicated IT funding that Congress provided the SSA in the FY 2018 Omnibus appropriations bill.
As Chairman Johnson said in his opening remarks:
"Social Security has started to make some real progress in bringing the agency's information technology into the 21st century… But there is still a long way to go. It's going to take consistent leadership at Social Security and it's going to take continued oversight from Congress to make sure Social Security isn't just spinning its wheels.
"Social Security must learn from the mistakes of [the Disability Case Processing System] and other smaller projects, like 'Click to Chat.' This latter project ended up costing more than double what Social Security originally expected. 
"Taxpayers cannot afford IT projects that unnecessarily drag on for years or that double in cost. Social Security must find a way to better use private sector alternatives to keep costs down and projects on schedule."
The Subcommittee heard from officials from the SSA, the SSA's Office of Inspector General (OIG), and the Government Accountability Office (GAO).
When asked by Chairman Johnson about how he is making sure the IT modernization efforts stay on time and without cost overruns, Rajive Mathur, Deputy Commissioner of Systems and Chief Information Officer at the SSA, emphasized executive accountability and the private sector standard of accountability to the customer:
"Our IT modernization plan… we're on schedule and on budget.  We have an accountable executive for our IT modernization plan and we have accountable executives for every initiative within the modernization plan.   
"Our approach to this is to make sure that whatever we're working on within the modernization effort is very focused on the customer — whether it's the frontline employee or member of the public.  And being able to deliver that value early and often, and then making sure we have that feedback loop, is an important way to make sure you're on track.  That's a private-sector industry standard to be able to have that quick feedback loop."
Rep. Mike Bishop (R-MI) pressed the issue of accountability.  Mr. Mathur stressed that responsibility starts at the top with management:
"We do have accountable executives starting at the top….It's a constant management need to be able to hold people accountable to make sure you're meeting those dates and delivering value.  I think the key thing that I would say is that the focus on value is what helps ground me and what I would like to see…  You've got to have the business customer in the room so they can hold each other accountable.  They're accountable to each other and to us."
When asked by Rep. Darin LaHood (R-IL) about how the SSA engages the private sector to identify IT solutions, Mr. Mathur said:
"My bias is towards buying not building.  As part of our investment process, whenever we're looking at any sort of need that we're trying to fill with technology, we must look at external solutions – other government agencies – shared solutions.  And then of course the internal solutions.  So we have to have a bias towards finding out what we can buy externally and then use it internally…
"The IT industry day that we had back in June, we had over 200 members of industry that were part of the session…. It was the first time we'd ever done it….  We hope to repeat that process again and again…. We need to do more of it."
Rep. David Schweikert (R-AZ) asked when the SSA will be able to fully retire its legacy systems.  Mr. Mathur responded:
"Our IT mod plan substantially will make a dent and remove legacy technology/legacy code, not just COBOL but other legacy codes.… It's going to be substantially gone in five years, but it won't be 100 percent gone in five years because in some cases it may not make sense to migrate an old legacy technology to a modern one… it may not make business sense."
Chairman Johnson closed the hearing by stressing the need for the SSA to modernize its IT:
"Social Security IT is critical to providing Americans with the service they expect and deserve.  While Social Security has taken steps to modernize its IT programs, there's still work to be done, which is obvious after those questions.
"Social Security also needs to do a better job using the private sector to keep costs down and projects on schedule.  Social Security's IT is too important not to get it right.  Americans want, need, and deserve no less."
CLICK HERE to learn more about the hearing.